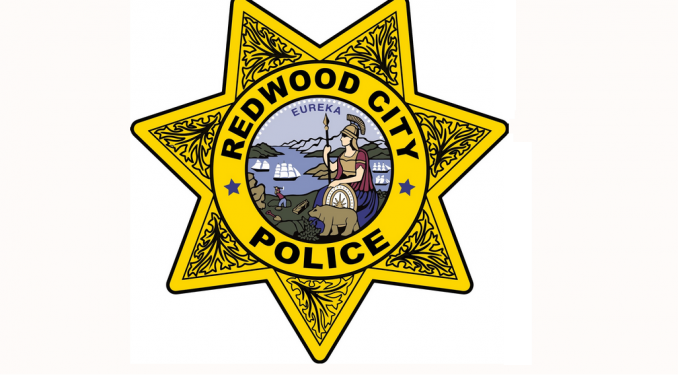 BY EMILY MIBACH
Daily Post Staff Writer
Redwood City Council members said last night (June 22) that they're interested making some changes to the police department after more than 40 residents spoke at the meeting, many of them urging council to reduce police funding.
The council last night unanimously approved a city budget of $148.3 million, with $48.9 million of that going to police.
City Manager Melissa Stevenson-Diaz said the council can make changes to the budget in October when the city has a better idea of how much revenues have fallen due to the coronavirus shutdown. Council can use the time between now and October to think through the changes it want to make to police.
Some residents, such as Missy Hart, shared personal experiences as to why the Redwood City Police Department should have its funding taken away and put into other services that employ people who aren't armed with guns and other weapons.
Hart, who is a Latina, said she has been racially profiled by Redwood City police since she was 11 and had her name entered into the CalGang system because she was spotted walking down the street in a known gang area.
She said she recently reported being threatened, police ran her name through their computer and discovered she was on the gang list.
Michelle Fogerty, a 911 dispatcher who has held a handful of public safety jobs and is married to a police officer, said that police defunding needs to happen now, and not in October. She said 88% of the department's calls are for nonviolent offenses or matters that aren't serious crimes.
She urged the council to "set the tone for policing" in the city and to join the ranks of Camden, N.J., San Leandro and Eugene, Ore., to drastically reform the police department.
The meeting was held on the Zoom platform because of the pandemic, and several people calling into the meeting mentioned Eugene's CAHOOTS ((Crisis Assitance Helping out on the Streets) program, where a mental health professional and a medic help people in mental crises. Some council members, such as Giselle Hale and Janet Borgens, supported looking into the idea further.
Most of the council also expressed interest in an independent oversight committee, but Vice Mayor Shelly Masur said she wants to make sure all of the details are ironed out regarding how much power the committee has and who appoints it.
The council ended up approving the budget, and along with it other recommendations from Stevenson-Diaz, such as:
• returning the armored vehicle police got in 2013 from the military;
• ending the use of carotid restraints by police, which haven't been used more than once in 10 years;
• increasing the frequency of cultural and diversity training for police from every five to every two years.
ᐧ