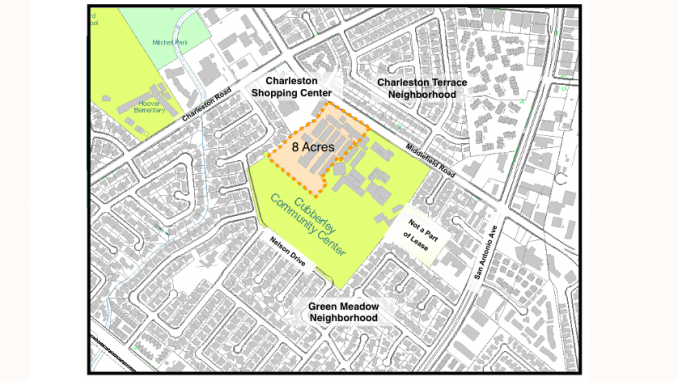 BY EMILY MIBACH
Daily Post Staff Writer
Palo Alto City Council has made changes to a proposed lease for a portion of the Cubberley Community Center in an attempt to reduce the city's spending to balance the budget.
The proposed lease will reduce the amount of space the city rents, cutting the city's payments to the school district from $5.4 million to up to $2.73 million annually.
The city wants to continue leasing seven buildings and the fields at Cubberley, while the school district will take back control of the classroom buildings.
The city has been taking the space it leased and renting it to various nonprofits.
On Monday night, council decided to reduce the length of the new lease from 54 months to 30 months.
The changes approved by council now go back to the school board, which would have to approve them before the new lease is final.
Council has been attempting to cut $30 million from its budget for the new fiscal year that starts on July 1. Sales tax and hotel tax revenues have collapsed because of the coronavirus stay-at-home order.
Ultimately, the council voted 6-1, with Councilman Greg Tanaka voting "no" on the proposed lease.
Tanaka said that he feels the issue is taking money out of one pocket and putting it in the other since Palo Alto residents pay taxes to both the school district and the city.
But Councilwoman Alison Cormack pointed out that Stanford and a portion of Los Altos Hills pay into the school district, which is facing closer to a $3 million budget deficit as opposed to the city's $30 million deficit.
Some residents, like former mayor Pat Burt, were critical of the proposed lease, saying the council was making a major policy change while couching it as a budget-cutting move.
The city and school district have tried for years to come up with plans to redevelop the site, but discussions came to a  standstill during the COVID-19 pandemic. Over the years, the school board had discussed putting two schools on the Cubberley site, then one school, and later one school and a district administration building. At one time the school board wanted to build housing at Cubberley and then changed its mind.
Council members expressed frustration about different parts of the Cubberley situation. Lydia Kou wants to keep control over the site while Tom DuBois suggested that the council move forward in developing its eight acres of land without the school district once things get back to normal.
ᐧ