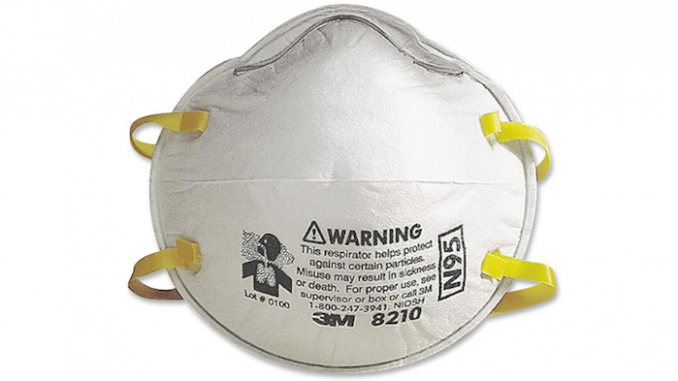 BY SARA TABIN
Daily Post Staff Writer
Federal agents have arrested a man who is accused of using the coronavirus pandemic to scam people, including an immunocompromised Palo Alto resident, by selling N95 masks that were never delivered, federal prosecutors said yesterday.
Rodney Lewis Stevenson II, 24, of Muskegon, is charged with wire fraud.
Prosecutors claim Stevenson created a company, EM General LLC, that advertised N95 masks and N99 filters. He allegedly used an account with a customer service management company to try to make his business seem legitimate.
N95 masks, which cover the user's nose and mouth, are required to filter at least 95% of airborne particles. An N99 mask filters 99% of particles.
Stevenson advertised a limited-time offer for free shipping to sell the masks and offered discounts for people who purchased more masks, prosecutors said.
When people complained about not getting their masks, Stevenson allegedly sent fake emails about shipping delays. One customer allegedly received surgical masks that are worth less than N95 masks and do not block the same small particles.
The alleged scam came to light because people complained about EM General LLC to the Federal Trade Commission in March.
Several of the alleged victims came from the Bay Area, which is why Stevenson has been charged in California.
A Palo Alto man told investigators that he is immunocompromised and wanted to buy masks for himself and his family because of the COVID-19 pandemic. He found EM General while searching for masks online. The alleged victim paid $188.70 for seven masks. None of the masks were ever delivered, according to the complaint against Stevenson.
The FBI put out a warning earlier this month about hundreds of online COVID-19 scams. The FBI advised people to check customer reviews and beware of companies with complaints from people who never received the shipment they ordered.