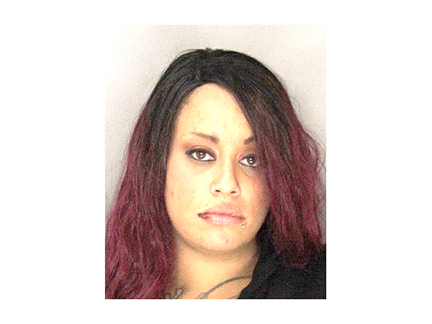 By the Daily Post staff
Mountain View police have arrested a woman for allegedly ramming a stolen car into Walgreens at 100 block of East El Camino Real and then into a cop car.
Daniela Devine, 29, of San Jose, was arrested Tuesday night on multiple outstanding warrants, assault with a deadly weapon, possession of burglary tools, vandalism, probation violation and possession of drug paraphernalia.
The incident started when a patrol officer saw a stolen car parked in front of Walgreens. Devine allegedly got into the car with a man. Police surrounded the car and told them to get out. The man complied but Devine allegedly drove the car into the front wall of the Walgreens and then rammed it into a patrol car while an officer was inside. The officer was OK but the car was damaged.
Police say Devine then tried to flee but was caught. Police say they found credit cards and personal identifying information in the car which did not belong to Devine or the man she was with.
Devine is being held in jail without bail.
Many jails around the country are releasing prisoners early because of the concern that COVID-19 will spread quickly in jails.