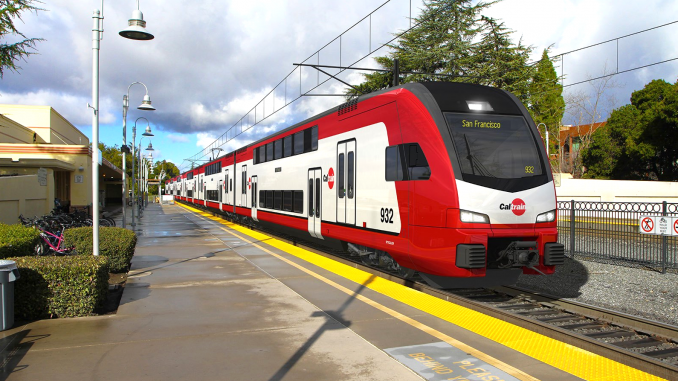 BY EMILY MIBACH
Daily Post Staff Writer
This month Caltrain will begin testing its electric trains at a train manufacturing plant in Salt Lake City.
They will be tested on six-tenths of a mile of track that will be set up with overhead wires and transformers, according to a newsletter by Caltrain. The trains will be tested for two months.
As testing on the new seven-car trains begins this month, construction on the tracks here is still going on. Trees are being pruned, underground utilities are being moved and power poles for overhead lines for the trains are being installed up and down the peninsula.
Work is also being done on power facilities in San Jose, Redwood City, Sunnyvale, South San Francisco and Sunnyvale.
The power facilities help regulate the electricity that the trains will be using instead of diesel.
Caltrain crews are also working on the four tunnels in San Francisco, installing poles, wires, among other things causing weekend closures of the tunnels.
Electrification work is set to be complete in early 2022, according to a report from CEO Jim Hartnett.