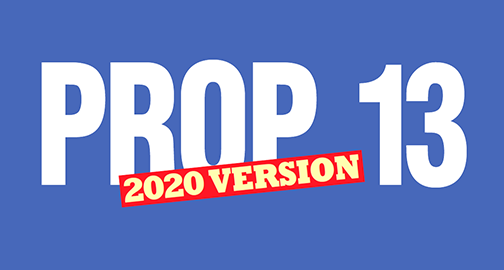 BY ELAINE GOODMAN
Daily Post Correspondent
A California ballot measure that would provide $15 billion in funding for school facility projects was modified to eliminate developer fees for multi-family housing within a half mile of major transit stops at the urging of Gov. Gavin Newsom, a lawmaker said.
Proposition 13 on the March 3 ballot would also reduce by 20% developer fees that school districts charge to other multi-family housing projects.
The developer-fee provisions were added to Assembly Bill 48, which placed Proposition 13 on the March 3 ballot, after the bill cleared the Assembly as well as several Senate committees last year. The amendments were a bit of a bitter pill for AB48's author, Assemblyman Patrick O'Donnell, D-Long Beach.
"The most recent amendments reflect changes requested by the administration," O'Donnell told the Senate Education Committee on Sept. 12. The bill had returned to the Education Committee for another hearing due to the amendments.
"I am aware of the school districts' concern with this piece, and I share their concern," O'Donnell said of the changes related to developer fees. "But in consultation with the administration over this bill, we believe this is necessary to address our housing needs. This was a hard one to swallow for me, personally, but we have to move forward."
Reminiscent of SB50
AB48's reference to housing within a half mile of a major transit stop is reminiscent of state Sen. Scott Wiener's Senate Bill 50, which was defeated in the Senate last month. SB50 would have overridden local zoning to allow housing projects four- or five-stories tall within a half mile of a major transit stop.
"Major transit stop" is defined in the state's Public Resources Code as a train or bus rapid transit station; a ferry terminal served by a bus or rail transit service; or the intersection of two or more major bus routes with stops every 15 minutes or less during rush hour.
O'Donnell didn't mention Wiener during the Education Committee hearing, and Wiener's office didn't respond to a request for comment yesterday afternoon. Wiener was one of 34 senators who voted in favor of AB48 when it reached the Senate floor.
Four senators opposed AB48, including Sen. Brian Jones, R-Santee, who wrote the ballot argument against Prop 13. Jones called the proposition "a sweetheart deal for developers."
Newsom's office did not respond to a request for comment yesterday (Thursday, Feb. 13).
Loss of developer fees would hurt schools
Some school districts are expressing concern about the loss of developer fees as a result of Proposition 13. The Los Altos School District, for example, could lose out on more than $1 million from large multi-family housing projects on San Antonio Road if developer fees were eliminated, an official there said.
Eric Bakke, legislative advocate for the California School Boards Association, said the group had decided to support the measure, despite misgivings about the reduction in developer fees. His comments came during the Senate Education Committee hearing in September.
"We know this is going to be a real concern for our members," Bakke said, especially for districts in urban areas that are seeing a surge in new apartment complexes.
"This has been a real challenge for us in taking this position, but we think on balance it's important to support another school facility bond," Bakke said.
Proposition raises borrowing limit for schools
In addition to providing $15 billion in state money for school facility projects, Proposition 13 would benefit school districts by increasing by 60% the amount of money they're allowed to raise through their own bond measures.
The California Secretary of State's website lists six committees that have formed to support Prop 13. One of those is a group with a long-winded name — Californians for Safe Schools and Healthy Learning, Yes on Prop 13, a Committee Supported by Gov. Newsom, Teachers, Nurses, and Firefighters.
Donations to the group included $250,000 from Californians for Quality Schools, Sponsored by the California Building Industry Association; and $1 million from the California Coalition for Public Higher Education Issues Committee. The California Democratic Party gave $250,000, and Blue Shield of California donated $100,000.