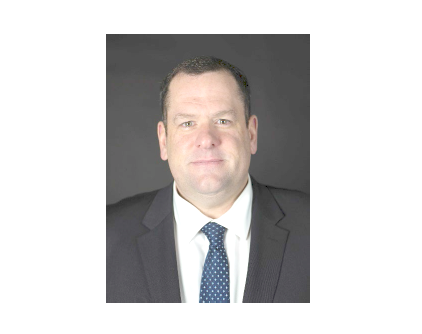 By the Daily Post staff
San Mateo's city manager announced today he has picked Ed Barberini — San Bruno's police chief and a longtime veteran of the San Mateo County Sheriff's Office — as the next police chief, replacing Susan Manheimer, who is retiring.
Barberini starts Feb. 3. His salary wasn't immediately available but Manheimer was paid $272,346 in 2018. With benefits, her compensation was $397,212, according to the salary disclosure website Transparent California.
City Manager Drew Corbett said Barberini was chosen because of his diverse law enforcement background and experience in the county.
Barberini has been San Bruno's police chief for the past five years, and was chief in Millbrae for two years. He spent over two decades in the Sheriff's Office where he gained experience in administration, jail operations, field operations, court security and the bomb squad. He also served as director of the county's Office of Emergency Services and Homeland Security.
As San Mateo's next police chief, he will be responsible for overseeing a roughly $47 million annual budget for a department that's comprised of approximately 170 law enforcement personnel, including 115 sworn officers.
A lifelong resident of San Mateo County, Barberini lives in neighboring Belmont with his wife Jackie.
He earned a Master of Public Administration from California State University, East Bay; a Master of Arts in Homeland Security Studies from the Naval Post Graduate School, and a bachelor's degree in political science from San Francisco State University.
Barberini completed the California Peace Officer Standards and Training (POST) Command College, Harvard University's Senior Executives in State and Local Government program, and the Local Governance Institute at Stanford University.
He is a member of numerous professional organizations, and was last year's president of the San Mateo County Police Chiefs and Sheriff Association.