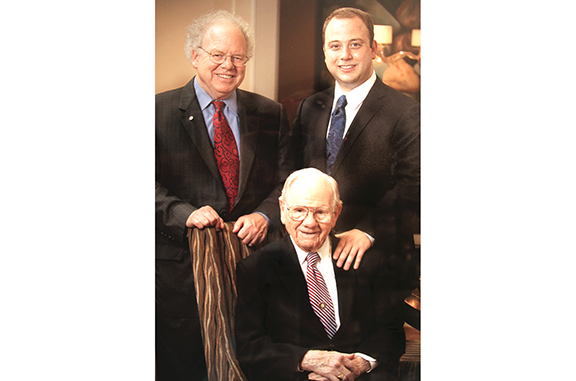 BY EMILY MIBACH
Daily Post Staff Writer
Even though rumors and websites such as Yelp claim that Flegels in downtown Menlo Park has closed, Manager Brian Flegel says the long-standing furniture store is open as usual.
The only difference is that there is a "Moving Sale" sign posted in the front glass windows of the Santa Cruz Avenue store.
Flegel said the move is not imminent, but that his family is selling the building at 870 Santa Cruz Ave., sparking the moving sale.
"I figured we would get in front of the rumors and sell some inventory at the same time," Flegel said.
Flegel's grandfather, Arthur Flegel, opened up the shop in 1954 and owned the building. However, when he died last year at the age of 100, the building fell to Arthur Flegel's three sons, who decided to sell the building.
Brian Flegel said the company is looking at a few properties around town that the store could move to if the building's new owner wants to use the space for something else.
Yelp had posted on the Flegels page earlier this week that website users had reported the business as closed, but last night, that banner on Flegel's page had been removed.
According to the commercial leasing website Loopnet.com, the 22,500-square-foot, two-story building was originally listed for $25.7 million, but the current asking price is $22.75 million.
The lot is about 13,000 square feet, according to a marketing brochure.
San Mateo realtors Roger Oser and Doug Finney with Newmark Knight Frank are the listing agents.
The marketing brochure for the property suggests that the best use for the property would be for ground floor retail and office space on the second floor.