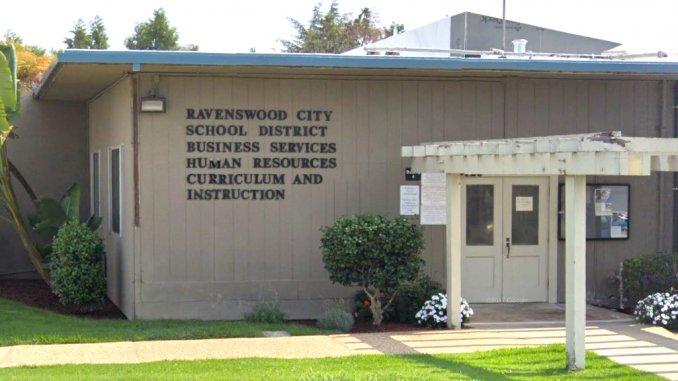 BY EMILY MIBACH
Daily Post Staff Writer
The Ravenswood City School District board has decided it will close two undetermined elementary schools.
At a special meeting on Tuesday (Oct. 29), the board told Superintendent Gina Sudaria that in the face of needing to cut $2.3 million from the district's budget over the next two years, the district ought to look at closing two schools.
Two things still need to be determined — if both schools will be closed at the end of the school year, and which ones will be shuttered.
The school district will go from having one middle school and five elementary schools to having one middle school and three elementary schools by the end of the process.
The elementary schools that the board has to decide whether to close are Belle Haven School at 415 Ivy Drive in Menlo Park, Brentwood Academy at 2086 Clarke St. in East Palo Alto, Costano School at 2695 Fordham St., Los Robles Ronald McNair Academy at 2033 Pulgas Ave. and Willow Oaks School at 620 Willow Road in Menlo Park.
The district has been steadily losing students because of competition from charter schools in the area.
Twenty years ago the district had 5,000 students, now it has about 2,000, and is anticipated to drop down to 1,700 students in the coming years.
Sudaria will hold meetings and office hours starting Saturday to hear residents' thoughts about which schools should be closed and when.
The meetings will be from 10 a.m. to noon. Saturday, 6 p.m. to 8 p.m. Monday and 10 a.m. to noon Tuesday.
All three meetings will be held at Ravenswood Middle School at 2450 Ralmar Ave. Child care and interpretation will be available to attendees.
Sudaria will then present a recommendation of what schools ought to close at the board's Nov. 14 meeting. The decision will likely be made in December.
If you are unable to attend the meetings, Sudaria and other district officials will hold office hours at the district office, 2120 Euclid Ave. from 9 to 10 a.m. on the following Monday, Wednesday and Friday.
There will also be a survey posted on the district's website on Saturday, allowing people to respond to questions until Nov. 8.