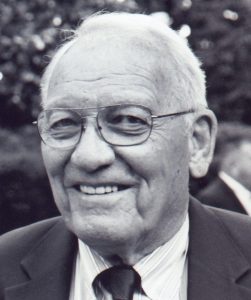 June 11, 1936 – September 1, 2019
William Allen Preston passed away September 1, 2019 at home. He was 83 years old.
William Preston was born June 11, 1936 in Colorado Springs, Colorado to William Harold Preston of Sparta, Illinois and Alice Eleanor Allen from Montrose, Colorado. Mr. Preston attended public schools in Colorado Springs, graduating from Colorado Springs High School in 1954 where his father was the Principal.
Mr. Preston graduated from the Colorado School of Mines with a degree in Engineering Geology. He married the love of his life, Janet Louise Johnson in 1958. They were married for 59 years until her death in 2017. He served in the U.S. Army, and received an MBA from the Stanford Graduate School of Business in 1961.
His early career was in the aircraft and aerospace industry which took them to the Midwest and Southern California. The Preston's returned to Palo Alto in 1969 where they have been since.
His second career was building a manufacturing and distribution company supplying packaging materials to the wine and spirits industry. He started a cork factory in Portugal in 1992.
Mr. Preston served on numerous corporate boards, and was Board Chair of Sensory Access Foundation and Channing House. He also served on the Board of Governors of the Colorado School of Mines Foundation.
Mr. Preston was an avid fan and supporter of Stanford Athletics and an active member of the Hoover Institution. He will always be remembered for his wonderful and sometimes dry sense of humor.
He was proceeded in death by his parents William H. 'Brick' Preston and Alice Eleanor Preston; his sister Sally Swan and his wife Janet Preston.
He is survived by his son William Jr. (Gia Marie), daughter and son-in-law Jean and Victor Gonzalez and grandchildren; Victor Gonzalez Jr., Kassandra Gonzalez and Reina Gonzalez, plus numerous nieces and nephews.