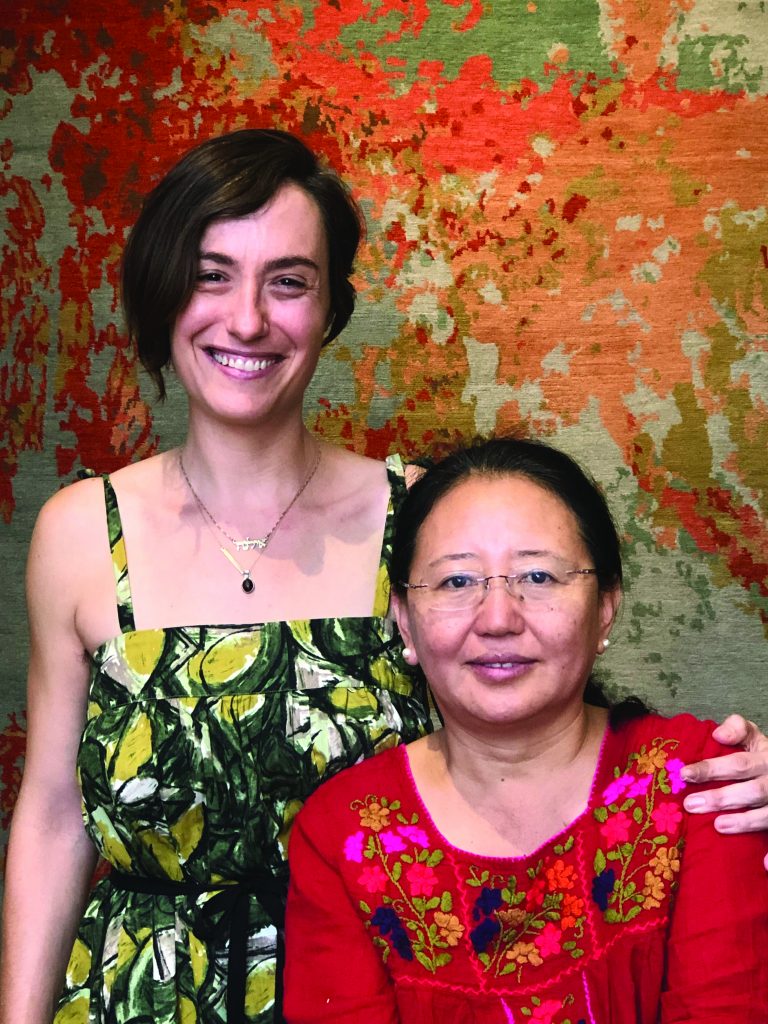 Downtown Menlo Park's Dolma Tibetan Carpets is currently holding the biggest sale the business has ever had, with reductions on their rugs starting at 40% and offering all the way up to 90% off the original price.
Owner Yonten Raza has run the business at Santa Cruz Ave. for more than 25 years. The store exclusively sells rugs made by Tibetan families in Nepal who make all their rugs in the traditional way they've been practicing for generations, said Raza.
"These rugs are all hand-knotted, with 100 knots per square inch," said Raza. "All the wool is from Tibetan sheep, hand-cut and spun. That gives it an amazing texture."
She also said the producers only use vegetable dyes instead of synthetic ones. The result is a rug with vibrant colors and softer texture, she said.
The store's collection includes rugs in an array of traditional and contemporary patterns. Whether you're looking for vibrant colors or subtle neutrals, you'll find something to pique your interest.
The hundreds of rugs in the showroom are all on sale, but they are not the only options available at the store. Dolma Carpets is known among local designers for their ability to customize original rugs for residents in whatever color, pattern or size is needed.
"We specialize in custom rugs," said Raza. "If people come in and like one of the patterns we already have, they can order a custom size. Or if they like a pattern and want it in different colors, we can do that. They can also bring in a drawing or picture of a pattern they want."
Once that is received, Dolma will create a computer image and have a small carpet sample created to show the client for approval.
"We literally weave a miniature rug to show to them," she said.
Born to Tibetan parents in Nepal, Raza came to America in 1985 and opened her Menlo Park store about a decade later. She is passionate about the beauty and quality of the rugs she sells – which she said can last for many years.
"Since I first opened the store, I've had a great feeling about it," she said. "What I am selling is amazing art. People can pass it on to their children for generations."
For more information, stop by the store at 622 Santa Cruz Ave. or call (650) 327-8565.