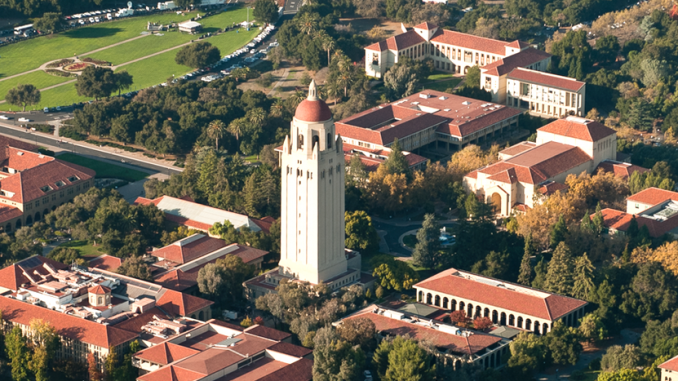 BY JEN NOWELL
Daily Post Correspondent
Stanford is fighting back against Santa Clara County's motion to dismiss the university's lawsuit challenging an ordinance forcing the school to build a certain amount of affordable housing.
The university filed the lawsuit in December, claiming the ordinance — which requires that at least 16% of the housing Stanford builds as part of its 3.5 million-square-foot expansion be rented at below market rates — is unfair because it "intentionally" singles out Stanford.
The ordinance applies only to Stanford property, and it does not apply to the same type of residential development anywhere else in unincorporated areas of the county, according to Geoffrey Robinson, an attorney at Perkins Coie, which is representing Stanford. Perkins Coie filed Stanford's opposition to the county's motion to dismiss the school's lawsuit in federal court July 2.
"This case is not about whether it is rationale or wise policy for government to require a percentage of market-rate housing development to be set aside as affordable housing. Nor is Stanford opposed to providing affordable housing…," Robinson wrote. "Instead, this case is about whether (the county) can irrationally single out Stanford from among similarly situated entities to address a regional problem."
'Class-of-one'
The county filed its motion urging a judge to dismiss Stanford's lawsuit May 2. In the court filing, County Counsel James Williams said the university's lawyers hadn't made an adequate case that Stanford's equal protection rights were violated.
Stanford's lawyers brought the university's claims under a "class-of-one" equal protection theory, Williams wrote, alleging the county unlawfully singled out Stanford.
But, he continued, Stanford fails to identify any similar entities in the county's unincorporated areas subject to the county's land use laws that can be used to show Stanford is being treated unfairly.
In his response, Robinson said that affordable housing built on Stanford's lands contributes no differently to the need for such housing than developments in other unincorporated parts of the county.
"These allegations are sufficient to allege a 'class-of-one' equal protection claim, which merely requires a plaintiff to allege that the government intentionally treated it differently from others similarly situated without a rational basis for the differential treatment," Robinson said.
He claims Stanford adequately showed it was treated differently with no rational basis for the difference in treatment.
County disagrees
But in the county's May 2 motion for dismissal, Williams argued Stanford's lawsuit fails because its claim that the ordinance only applies to Stanford is wrong.
"The ordinance applies neutrally to the over 4,000 acres within the Stanford Community Plan area, not to Stanford itself," Williams said. "Although Stanford owns this land, the ordinance applies to any landowner, leaseholder or developer, now or in the future, who builds residential housing within this area."
Robinson responded to this argument by writing, "… The ordinance is still intended to, and will, only affect Stanford's property."
The county's ordinance does not apply to all property owners looking to build homes in unincorporated areas of the county, but it applies to Stanford lands, making Stanford the only property owner affected by the ordinance, Robinson said.
Higher costs
If the ordinance were upheld, the county could enforce conditions that make building classrooms and research laboratories at Stanford more expensive than development of offices by "some of the world's largest for-profit companies nearby," he said.
County officials have repeatedly acknowledged that housing affordability is a problem throughout the county, Robinson said. The county's own studies have found that any below-market-rate housing built in the county helps, not just on Stanford land, yet the ordinance applies only to Stanford, he added.
Oral arguments in August
Since 1999, about 75% of all affordable housing built in unincorporated parts of the county has been built on Stanford lands, Robinson said. This does not include dorms built for undergraduate students.
The county has recognized that Stanford has provided most of this housing, benefitting not only those affiliated with Stanford, he wrote.
Attorneys are set to argue the motion in a San Jose courtroom Aug. 8.