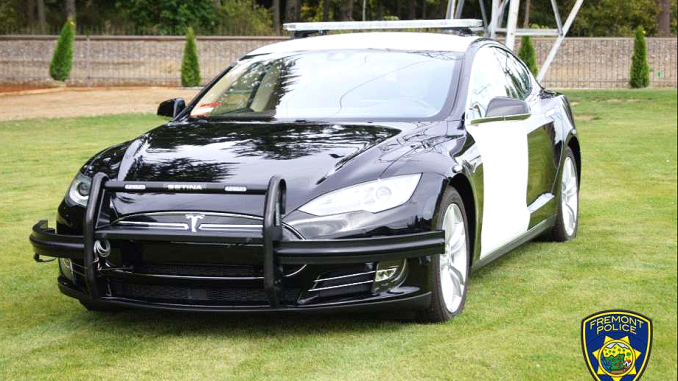 BY EMILY MIBACH
Daily Post Staff Writer
The Menlo Park City Council has put off purchasing eight new patrol cars for the police department after the council received over 20 emails asking the city to buy electric vehicles instead.
The council on Tuesday (May 21) was slated to approve the purchase of eight Ford hybrid patrol cars, but re-scheduled the item for a later date.
"Consider buying plug-in hybrids or total electric vehicles, that meet the police department's performance needs and reduce carbon emissions. Do a cost benefit analysis, weighing pros/cons of electric or plug in vehicles that get more MPG than the proposed cars, or that do not emit carbon," wrote Cynthia Neuwalder.
The new cars would have cost the city $378,260, according to a report from Public Works Supervisor Donald Weber.
Eight electric patrol cars would cost $922,592, according to Weber's report. That includes the cost to install EV chargers.
Fremont's Police Department bought a Tesla Model S 85 for $65,000. It is testing the Tesla to see if it should buy more.