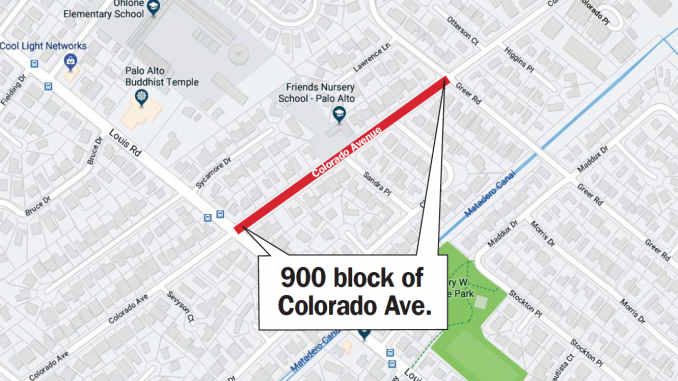 By the Daily Post staff
Palo Alto police are looking for two youths who broke into a Midtown home earlier today (May 21), robbed a woman inside and fled in her white Honda Civic.
The pair kicked in a side door of the Eichler in the 900 block of Colorado Avenue at 12:40 p.m. and startled a 71-year-old woman inside. They demanded personal items including the jewelry she was wearing and money. Police said the two didn't threaten the woman or display any weapons.
Then they went to the garage and took her white 2004 four-door Honda Civic with a California license plate of 5JUD666.
The woman wasn't harmed in the home invasion robbery.
Police, when they arrived at about 12:45 p.m., searched the area but couldn't find the pair.
The victim said they drove east on Colorado Avenue in the direction of Highway 101. The 900 block of Colorado Avenue is between Louis and Greer roads.
A neighbor told police that at about the time of the home invasion, she saw a silver 2000 Toyota Corolla speed east down the street, according to police radio transmissions. Police ran the Corolla's plates and discovered it had been reported stolen in San Jose on Monday (May 20).
It wasn't immediately known how the Corolla fits into the story, though it's possible that the robbers took that car to the Colorado Avenue home, and one of them drove it away while the other fled in the woman's Civic.
The victim described both suspects as Hispanic, between 17 to 19 years old, 5 feet 7 with a thin build, and short dark hair.
Police are asking anyone with information about the case to call them at (650) 329-2413. Anonymous tips can be e-mailed to paloalto@tipnow.org or sent via text message or voicemail to (650) 383-8984.
Only a fraction of the local news stories covered by the Daily Post appear on this website. To get all the local news, including many stories you can't find online, pick up the Post every morning at 1,000 Mid-Peninsula locations.