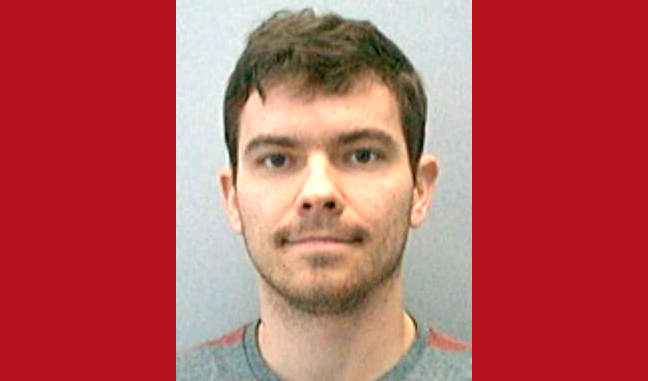 BY ALLISON LEVITSKY
Daily Post Staff Writer
A visiting scholar at Stanford is a convicted sex offender who spent time in prison after pleading guilty to forcing himself on a 14-year-old boy in Pennsylvania in 2004.
Kurt Elliott Mitman, 37, of Palo Alto, is an assistant professor at the Institute for International Economic Studies at Stockholm University. He is doing economics research at Stanford through next month, his personal website states.
Mitman's past was first reported Thursday by the Fountain Hopper, an underground student newspaper distributed via email, which cited a 2007 story from the Philadelphia Inquirer.
Stanford's reaction?
"We have just learned of this and are looking into it. We do not have any information at this time," Stanford spokesman E.J. Miranda told the Post in an email Thursday night. "The safety of our campus community is a critical priority for the university, and we investigate and address anything that may be a threat to that safety."
Mitman couldn't be reached for comment.
The 2007 Philadelphia Inquirer story said that Mitman was taking classes at the University of Pennsylvania on a release program from a state prison while serving a 5- to 21-year sentence. Officials in the area were shocked that Mitman was being released each day to attend classes.
"No university would want that person on their campus," said Diane Gibbons, then the district attorney for Bucks County in suburban Philadelphia, according to the Inquirer. "No parent would want their children there."
In 2005, Mitman pleaded guilty to "involuntary deviate sexual intercourse with a 14-year-old boy," the Inquirer reported reported.
His listing on California's sex offender registry states that he was convicted of oral copulation with a person under 16 while he was over the age of 21.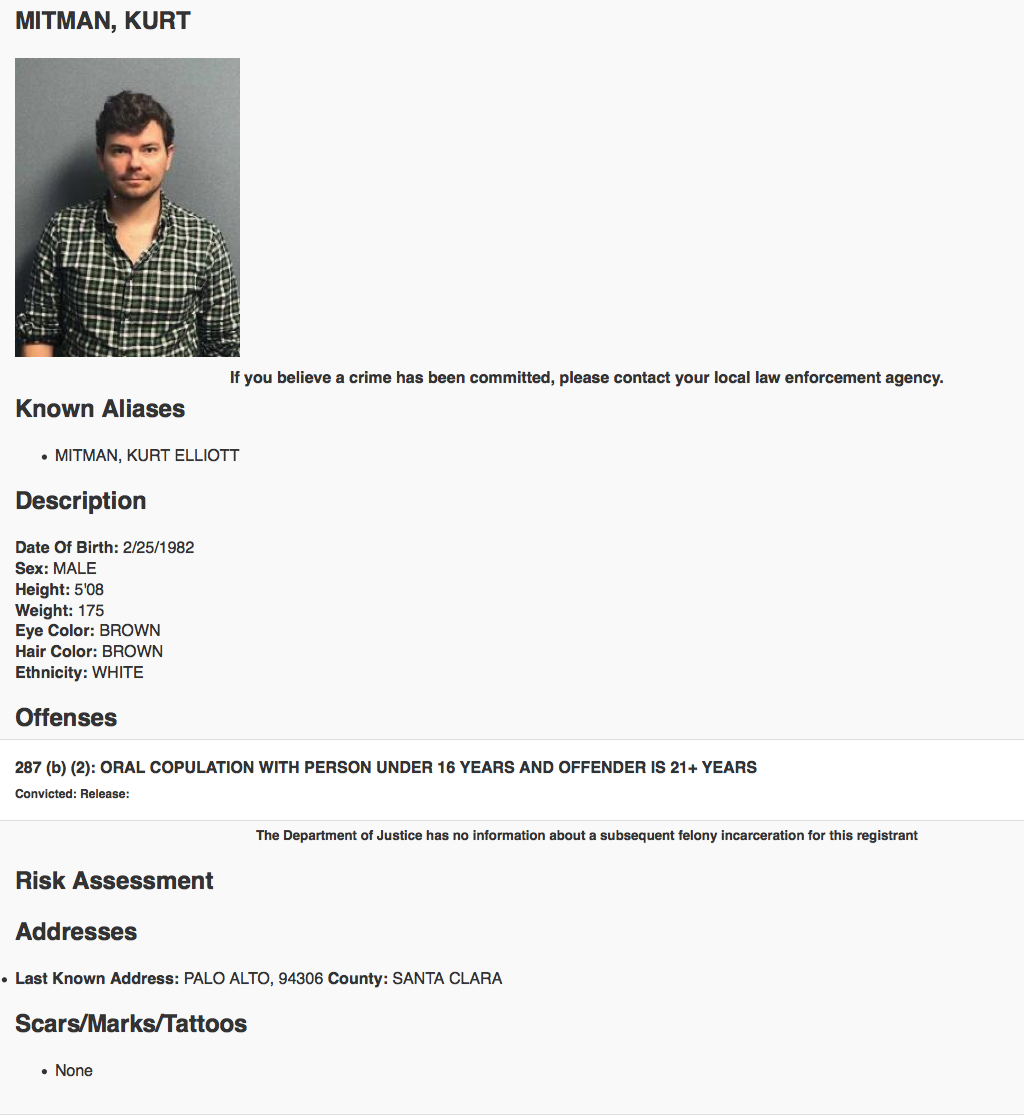 According to the Philadelphia Inquirer, Mitman was charged with assaulting the teen in July 2004, after they met at a three-week summer camp for gifted students at Lafayette College, on the border of Pennsylvania and New Jersey.
Mitman was a 22-year-old residential assistant while the teen was a camper, the Inquirer reported.
Mitman testified in 2007 that he hadn't told Penn officials of his criminal record when he applied in December 2005, and didn't mention it after he was accepted.
He was reinstated in Penn's economics department in 2008, after receiving parole, but didn't serve as a teaching assistant or live in campus housing.