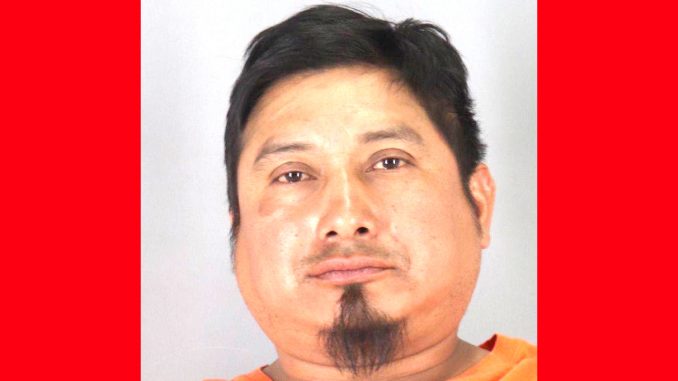 By the Daily Post staff
A man is in jail after he threatened a couple in North Fair Oaks with a machete, a sheriff's spokeswoman said.
Marco Antonio Ayapanjocop, 40, of San Mateo, approached a couple and a 7-year-old in the lobby of an apartment complex on the 300 block of 4th Avenue while wielding a machete at 6:45 p.m. Monday (April 15), said spokeswoman Detective Rosemerry Blankswade.
Ayapanjocop threatened the couple as he swung it several times in their direction, Blankswade said. He did not hit anyone. But the male victim, who is in his 20s, reached for the machete to stop Ayapanjocop, said Blankswade. The man sustained minor injuries on his arm.
After the encounter, Ayapanjocop left the scene in a gold Lexus and was found just over an hour later at a restaurant in San Mateo, where he was arrested.
Ayapanjocop and one of his victims had a personal history, said Blankswade.
Ayapanjocop is in jail on $70,000 bail and will appear in court tomorrow (Thursday, April 18).