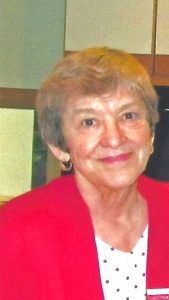 Mimi was born on March 21, 1957 in McCloud, CA to Robert Scott and Nickie Murphy Alexander. After the death of her father at age 4, she moved with her mom and sister, Ann, to Palo Alto, CA.
She attended Our Lady of The Rosary school and finished her senior year with the Cubberly class of 1975. She attended Pacific College for a short while. In 1973 she got a new father, Don Andrews, and brothers, Jim (Sule) and Kevin (Val), and sister, Marsha (Doug).
On March 10, 1990, she married Mark Cummings and immediately became a mother to two boys. They lived near Bakersfield until last year when she moved back to her birth place, McCloud.
She is survived by her husband, Mark, and her two sons, Justin (Sophia) and Travis, sister Ann, nephews and nieces, 10 grandchildren, many cousins, Aunt Jane, and many friends. Her husband, Mark, still lives in McCloud.
A mass will be celebrated at Our Lady of The Rosary Church at 3233 Cowper Street, Palo Alto, on May 11 at 4 p.m. followed by a reception in the church hall.