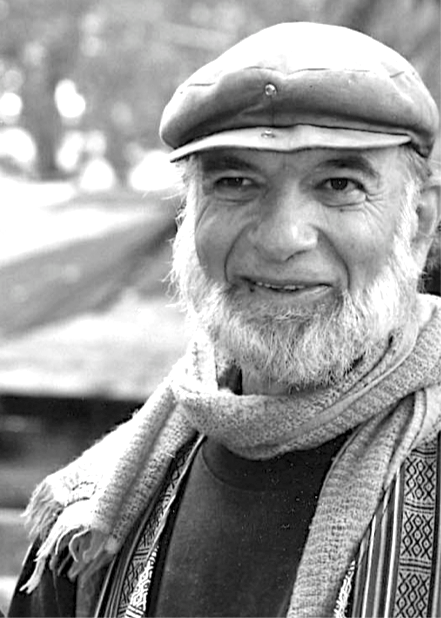 Dr. Thomas Forrest, 88, son of physicians Fred and Susanne Forrest, died peacefully, surrounded by family, on February 2, 2019.
Tom was born in Berlin, Germany, in 1930. His family moved to France in 1932 and immigrated to the US in 1937. Tom grew up in New York, spending summers in Sharon, Vermont, exploring the woods. His mother was a pediatrician and worked in maternal and child health with the New York City Dept. of Health and Planned Parenthood. He described his father's religion as Darwinism, and this reverence for science informed Tom's world outlook.
Tom met Florrie at Queens College in a square dance class and recruited her to work as a counselor at his mother's summer camp in Vermont. They were married in 1954. Tom attended McGill Medical School in Montreal, and served as an army doctor in Colorado Springs. The family settled in Menlo Park, California in 1960, where Tom was a pediatric resident at Stanford University Hospital.
Tom always acted on his beliefs: nurturing children, animals, trees, and the environment. He rode his bicycle or walked to work, judiciously watered his fruit trees and vegetable gardens, and worked for world peace. He was a lifelong volunteer, helping to restore creek beds, organizing Earth Day activities with kindergartners, walking and talking with whoever needed a hand.
Tom was a storyteller and teacher, artist, writer, wood worker and cook. He loved birdsong and spider webs in early morning meadows. He packed wonderful picnics for beach trips. He kept bees, raised chickens, grafted fruit trees.
Tom was always ready to leave the adults at the party to play with the children. He co-founded Resources for Infant Educarers (RIE) with Magda Gerber, in 1978. RIE was adopted by Early Head Start programs and continues to be a model for infant care today.
With love, and a willingness to use his hands, he built community wherever he was. From Bay Laurel Drive and Stanford to Vermont, from Peninsula School to Channing House, Tom fostered wonder, cooperation and kindness.
He is survived by his wife of 65 years, Florrie Forrest, three children: Alison (Bart), Kenny (Catherine), Andy (Dawn), and four grandchildren: Zak, Sam, Omar, Xiaoqiao, and his brother Robert Forrest, M.D.
He'd have been the first to say that the world was his family. He'll be remembered by hundreds of friends and acquaintances whose lives he touched. Be patient. Be kind. Take care of those around you.
A gathering to celebrate Tom's life is planned for June 29, 2 pm at the Unitarian Universalist Church of Palo Alto, 505 E. Charleston Road. Donations may be sent to Xerces Society (for Monarch preservation), Peninsula School in Menlo Park, CA or Population Media Center in Burlington, VT.