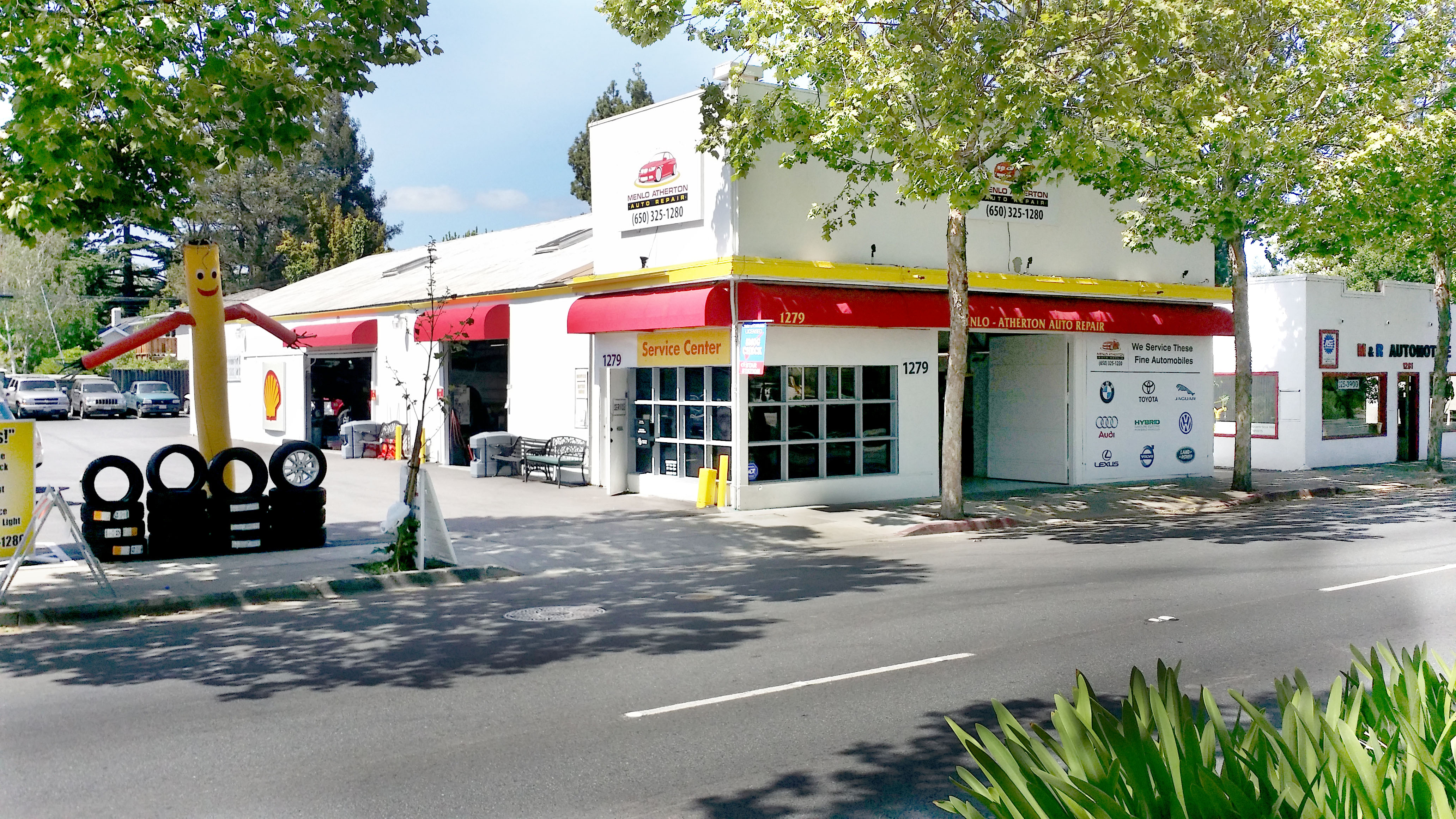 When you get your car fixed at Menlo Atherton Auto Repair, you're bringing your vehicle to a trusted, longtime local shop that's seen three generation of family work there.
Now in its 51st year of business, Menlo Atherton Auto Repair has also seen generations of customers. Owner Dan Bajada says he's working on the cars of the grandchildren of the shop's first customers.
Bajada now leads the business his father started in 1968, and his 24-year-old son is following in his footsteps, writing up service riders in the shop.
"My dad started in 1968, I started in 1980, and my son started in 2015," said Bajada, reflecting upon the family tradition. "I love it, and he seems to love it. He fit into this spot perfectly."
The team works on all vehicles but specializes in servicing and repairing BMW, Mercedes, Audi, Lexus and other luxury vehicles. All nine of their technicians are certified by the National Institute for Automotive Service Excellence, the independent nonprofit organization that tests mechanics for skills, knowledge and experience.
The shop is so confident in their work that they guarantee all their repairs for two years or 24,000 miles. That's double the usual warranty of one year and 12,000 miles that you find at most shops. Menlo Atherton Auto Repair is also the only AAA-approved shop in Menlo Park.
So whether you need new tires, your vehicle's oil changed or a check engine light checked, their experienced technicians can give your baby the care it deserves. As far as repairs go, they handle everything from engine trouble to steering and electrical issues. They also do smog inspections. It's less costly than going to the dealer, too, but don't worry: The shop uses all manufacturer-recommended parts for the vehicles they work on and they also sell the premium tire brands that go with those vehicles.
If, however, you just need your fluids checked or you're wondering about your tires, you can drive up any time and take advantage of the shop's free "driveway service." They'll check your tires, fluids and wiper blades and even wash your windows while you enjoy a free cup of coffee.
To make an appointment, call (650) 422-2478 or go to www.menloathertonautorepair.com. And while your car is being cared for, you can relax in comfort at the shop with free coffee and WiFi, or take advantage of their offer of free shuttle service in a three-mile radius. But don't worry if your car breaks down at an inconvenient time. If something unexpected happens, you can have your vehicle towed there any time and a technician will call you in the morning.