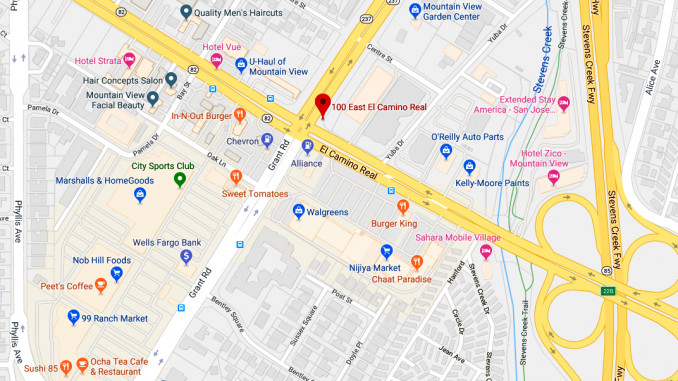 By the Daily Post staff
A pedestrian was killed by a car tonight (Jan. 28) on El Camino Real in Mountain View, police said.
Police were called at 8:49 p.m. to the 100 block of E. El Camino Real, roughly in front of the BMW dealership at the corner of Highway 237-Grant Road.
Police said a car going northwest on El Camino Real near Yuba Drive hit the pedestrian, a man in his 60s, when he stepped off the sidewalk into the road.
Despite first aid and CPR administered by first responders, the man died at the scene. The driver of the car stopped and cooperated with officers.
Police expect the westbound lanes of El Camino between Yuba Drive and Highway 237 will remain closed until about 2 a.m. for an investigation.