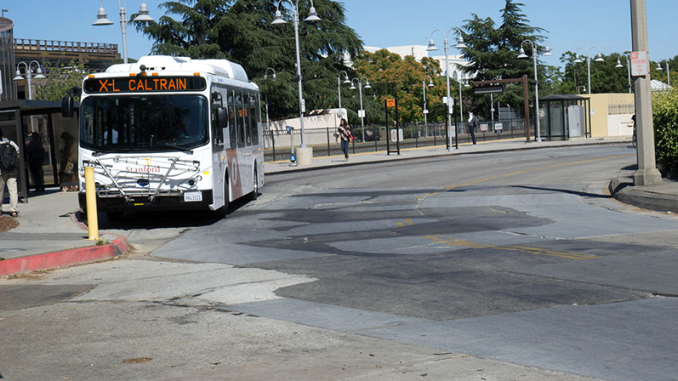 By the Daily Post staff
Three teens are at large after they robbed a man of his phone and kicked him near the University Avenue Caltrain station last night (Jan. 14), Palo Alto police said today.
Police said that the victim, a man in his 30s, was walking east toward the transit station when he realized he was being followed by three young men. He stopped to check his email and let them pass. But when he looked up, the three were blocking the sidewalk.
One of the teens slapped the phone out of his hand, while another attempted to kick him, police said. They grabbed the phone off the ground and ran up the pedestrian ramp toward the northbound train platform.
The victim ran after the teens and searched inside a waiting train, but didn't find them.
Descriptions
The victim describes the three as black juveniles about 16 to 18 years old. One was 5-foot-10 having a thin build. He had short black hair and was wearing a black shirt and gray pants. The victim says a second suspect was 5 feet 7 as well.
Police said their detectives are working on this robbery. They don't believe it is related to a Nov. 23 robbery on a bike path near the railroad tracks and Town & Country Village Shopping Center.
Anyone with information can call police at (650) 329-2413. Anonymous tips can be e-mailed to paloalto@tipnow.org or sent via text message or voice mail to 650-383-8984.