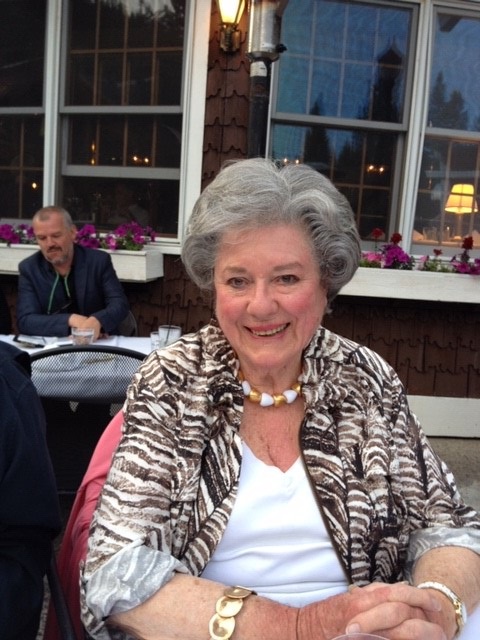 On Friday, December 21st, 2018, long time Menlo Park resident Jeanne Killeen Scherba, loving mother of four children, Jim Scherba (Janice), Rick Gannon (Kathy), Rod Scherba (Jodi), and Nancy Whelan (Jim) passed away at her home after living a full life of 90 years.
She was a devoted grandmother to Tony Scherba (Lauren), Billy Scherba,
Angela Schramm (Steve), Mathew Gannon, Kyle Scherba, Tori Scherba, Ray Whelan, and Danny Whelan.
Jeanne was born in 1928 to Theodore Thomas Killeen and Kathryn Marie Rosetta Killeen. Jeanne was a native San Franciscan and attended Presentation Academy then went on to graduate from UC Berkeley with a degree in political science and a certification in education. At Cal she was a member of the Alpha Xi Delta Sorority.
Jeanne had a passion for gardening and flower arranging and spent over 20 years volunteering at Filoli. Other endeavors included volunteering for the PTA, Children's Home Society, and the Atherlons. Jeanne was happiest spending time with family and friends and tending her garden.
A memorial mass will be celebrated at the Church of the Nativity, 210 Oak Grove Ave., Menlo Park on Saturday, January 5th, 2019 at 11:00 a.m. In lieu of flowers, the family requests donations in the name of Jeanne Scherba to St. Jude Children's Research Hospital at 501 St. Jude Place, Memphis TN 38105 (StJude.org) (800) 478-5833.