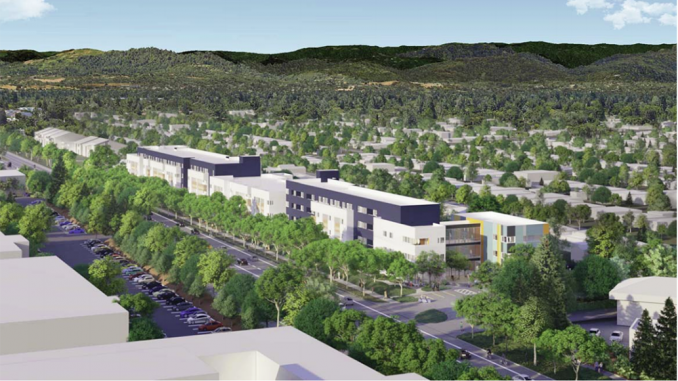 BY EMILY MIBACH
Daily Post Staff Writer
MidPen Housing, a nonprofit agency, has submitted plans to build 140 low-income apartments on Willow Road in Menlo Park, across from where Facebook's Willow Village is slated to go.
The project would replace the 82 low-income apartments that are currently at 1345 Willow Road.
The 55-foot, three-to four-story project was submitted to the city on Aug. 30 and will be reviewed by the Planning Commission at an upcoming meeting, according to the city's website.
If the project is approved, all of the residents will be relocated by Mid-Pen during construction, and they will be able to return when the building is complete, according to Jan Lindenthal, MidPen Housing's chief real estate development officer. The project would also have 177 parking spaces, according to the project proposal.