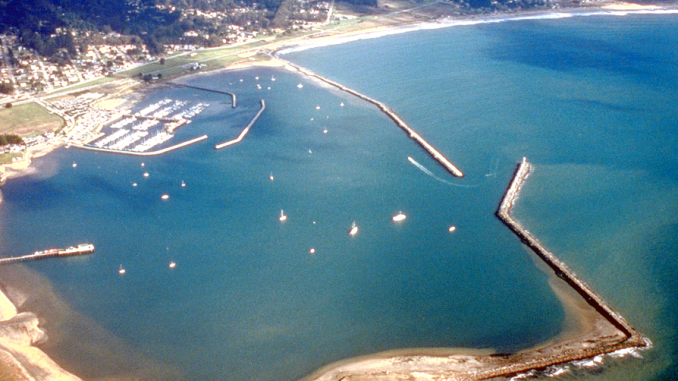 BY EMILY MIBACH
Daily Post Staff Writer
The San Mateo County Harbor District is asking residents to give their input on how the district should be divided up for elections.
The district is one of a handful of local jurisdictions that have received letters from attorneys saying that voting for the board is racially polarized.
The attorneys say elections for the district's five-member board should go from at-large voting (where everyone votes for all five board members) to by-district voting (where the district is divided up into wards or sub-districts, and residents of each ward or sub-district elect a single representative).
For example, if the majority of residents in one of the sub-districts is Latino, that would increase the chances of a Latino being elected.
According to a letter from Malibu attorney Kevin Shenkman — who has sent similar letters to the city councils of Half Moon Bay, South San Francisco, Redwood City and Menlo Park — the current way that the board is elected "dilutes the ability of Latinos to elect candidates of their choice or otherwise influence the outcome" of the district's elections.
Roughly a quarter of the county's population is Latino.
The harbor district only manages Pillar Point in Half Moon Bay and Oyster Point in South San Francisco but it is a countywide jurisdiction.
Shenkman's letter pointed to the failure of Lisa Fernandez in 2002 to get a seat on the board as dilution of the Latino vote.
But the board does not lack diversity. Ed Larenas is Latino, Virginia Chang Kiraly is Chinese-American and Robert Bernardo is Filipino.
Cities, school districts and special districts across the state have received similar demand letters from Shenkman over the past few years. He cites the California Voting Rights Act, which allows him to collect up to $30,000 for legal expenses each time his letters lead a jurisdiction to draw up districts, the San Diego Union-Tribune reported.
Most cities agree to his terms and switch to district elections. Palmdale, a city in Southern California, decided to fight him and lost. A court granted Shenkman's firm $4.6 million to cover his firm's expenses for the trial.
Shenkman is not the only lawyer who sent the district a letter regarding its elections. On May 1, the district received a letter from Visalia attorney Marguerite Melo. Shenkman's letter was sent to the district on May 23.
The district will be holding a meeting at 7 p.m. on Sept. 5 to discuss the proposed maps to divide up the district. Those maps can be found at smharbor.com/districted-elections. The meeting will take place at the district's offices at 504 Avenue Alhambra in El Granada.