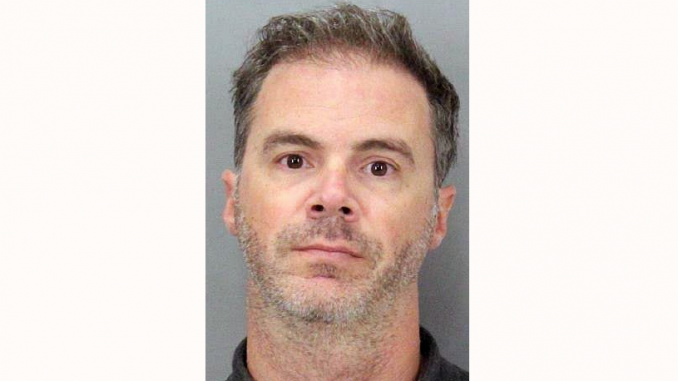 BY ALLISON LEVITSKY
Daily Post Staff Writer
A wind symphony conductor at the California Youth Symphony in Palo Alto has been arrested for allegedly sexting a 16-year-old Harker School student, according to San Jose police.
Christopher Florio, 39, of San Jose, was arrested at home on Thursday after a six-week investigation.
In June, Florio was fired from Harker after 13 years of teaching music there after administrators learned he had sexually inappropriate conversations with the teen, according to Harker spokeswoman Pam Dickinson.
Harker notified police, who found through investigation that Florio had sexual conversations with the girl during school functions and that he had asked her over social media to send him explicit photos. Dickinson said Harker isn't aware of any other victims.
"We are deeply dismayed to hear of the charges. We will continue to work with our students and teachers to ensure a safe environment on our campuses," Dickinson said in an email.
"We take the safety of our students very seriously, which includes hiring qualified faculty and staff who undergo state and federal fingerprinting and extensive reference checks, and routinely conducting programs to ensure the prevention of — and education about — appropriate employee-student boundaries at all grade levels," Dickinson said.
Florio was booked into Santa Clara County Jail on suspicion of communicating with a minor to commit sexual exploitation, a felony, and annoying or molesting a minor, a misdemeanor.
According to his biography that was removed from the California Youth Symphony's website yesterday, Florio grew up on the Peninsula and trained as a prep student at the San Francisco Conservatory of Music for five years before moving to Los Angeles, where he studied music and conducting at UCLA.
The bio describes Florio as "a firm believer in the collaboration between professionals and students."
The bio said he's married and has two sons.
Officials from the California Youth Symphony didn't return a request for comment.
Florio worked as orchestra manager of the El Camino Youth Symphony Association in Palo Alto in 2004 and 2005, according to his LinkedIn profile.
In addition to leading Harker's instrumental music department, Florio was co-founder and co-artistic director of the Harker Concert Series. He also served as principal for three summers.
Anyone with information about the case has been asked to call San Jose police Detective Chris Mendoza at (408) 537-1379.