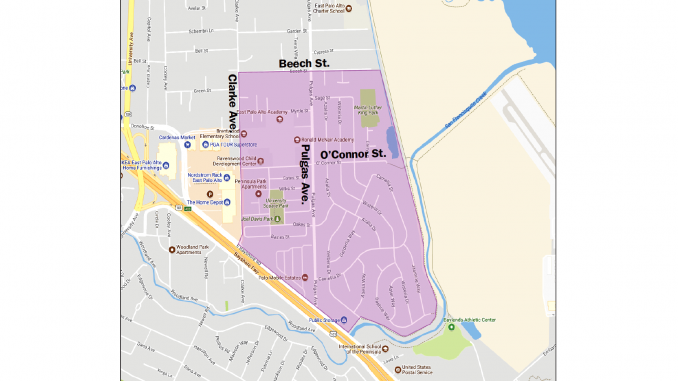 By the Daily Post staff
A truck from the San Mateo County Mosquito and Vector Control District will be driving around southeast neighborhoods in East Palo Alto tonight (Aug. 12) and early tomorrow morning, spraying chemicals to kill mosquitoes that carry West Nile Virus.
Several mosquitoes infected with West Nile were found in the area, causing the need for the fogging, where chemicals will be sprayed in the air to kill the insects.
A truck will do the fogging starting at 9 p.m. on Sunday and continuing until 5 a.m. on Monday.
The treatment area will be bounded by Beech Street to the north, Clarke Ave. to the west, Bayshore Road to the south and the San Francisquito Creek Trail to the east.
Mosquitoes will be collected in the area after the treatment is complete. If after the fogging mosquitoes are found carrying West Nile virus, additional foggings may follow.
Infected adult mosquitoes are capable of transmitting West Nile virus to people, according to district officials. Although most people don't show symptoms, people over the age of 50 are at an increased risk of severe illness if infected.
The fogging is done using a product called Zenivex E4, which is made up of the insecticides pyrethrins and synthetic pyrethroids and piperonyl butoxide, according to the vector control district's website.
The fogging will not hurt people or pets, according to the district. Nor will it damage car paints or any other painted surfaces.