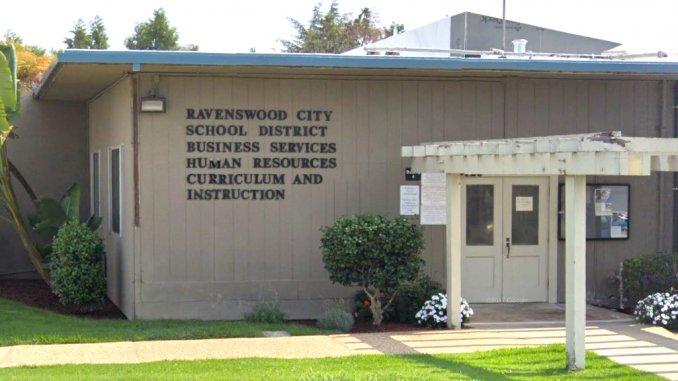 BY EMILY MIBACH
Daily Post Staff Writer
Nine candidates have jumped into the race for three spots on the Ravenswood City school board, which has been criticized for ignoring the concerns of parents and teachers.
"I feel like as long as we get new people on the board, we will be OK," said Julian Garcia, a school board candidate and former Ravenswood student.
Garcia was among those to call for the firing of Superintendent Gloria Hernandez-Goff. The superintendent was criticized for hiring her son as an IT technician and removing a popular elementary school principal.
Additionally, test scores in the district, which serves East Palo Alto and and the east side of Menlo Park, have improved little. Last year, only 19.5% of students met or exceeded state standards in English, while just 13% met or exceeded math standards.
Brooke Crosby, a former administrator with the district's special education department, said she grew weary of the unrest in the district and decided to run after taking a job at a different district.
So far incumbents Ana Maria Pulido and Charlie Mae Knight have pulled papers to run. Both Knight and Pulido voted to retain Hernandez-Goff. Marcelino Lopez, the other incumbent whose term is up this year, has not yet filed papers saying he will run.
Candidates have until 5 p.m. tomorrow (Aug. 10) to file.
Here is a list of who has filed:
• Former Ravenswood student Julian Garcia
• Nicole Sbargia, a teacher's aide and parent of Ravenswood students
• Stephanie Fitch, a curriculum developer and former teacher
• Laura Nunez, a teacher for East Palo Alto Academy high school and former Ravenswood student
• Tamara Sobomehin, who works for StreetCode Academy, a nonprofit that teaches children how to code
Candidates who have pulled papers but not returned them include Pulido, Knight, former Ravenswood administrator Brooke Crosby and newcomer Daniel Cesena.