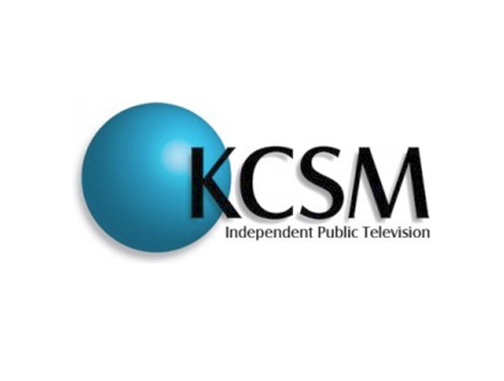 BY EMILY MIBACH
Daily Post Staff Writer
With the sale of KCSM-TV to Santa Rosa public broadcaster, KRCB, nearly a done deal — some may be wondering how the sale will change the Channel 60.
The San Mateo County Community College District board will vote tonight (July 25) to finalize the sale of the noncommercial station for $10.5 million. The college district bungled the sale of the station in an FCC auction, missing out on $144 million. KRCB was successful in the auction and got $72 million, some of which will be used to buy KCSM.
New call letters
On Aug. 1, the station's call letters will change to KPJK. The first K is because of FCC regulations, the PJK has a sentimental meaning.
"When we were looking for new call letters it was hard to find letter that were indicative or playing off of KRCB," said Content Manager Darren LaShelle. "And it was also hard to find anything that was expressive of the area, like SB or PEN…so I applied for the (KPJK) call letters because the founder of our station is Professor John Kramer."
Kramer founded the station in 1984 with his wife Nancy Dobbs, who is still the executive director of the station today. Kramer died in 2014 at age 75 following a battle with brain cancer. He was also a political science professor at Sonoma State.
LaShelle said the station is trying to obtain some studio space in San Mateo or San Jose for local programming. The local programming could include town halls and programs created by local students from the San Mateo County College District or colleges in San Jose.
No PBS
The station will not carry PBS programming. KCSM dropped PBS in 2009 due to the cost.
LaShelle said they wanted to have a PBS membership for Channel 60, but their request was denied because PBS has been trying to eliminate duplicating stations in the same markets. In this case, Channel 60 would have competed with KQED Channel 9.
However, KPJK will have viewer pledge drives like other noncommercial stations, LaShelle said.
Over-the-air viewers will get five channels come Aug. 1:
Channel 60.1: KPJK
Channel 60.2: France 24
Channel 60.3: MHz World View, international programming.
Channel 60.4: FNX, programming made by and for Native Americans.
Channel 60.5: KCSM Jazz TV.
Even though subchannel 60.5 will be playing KCSM-FM, the jazz station remains under the college district's purview.