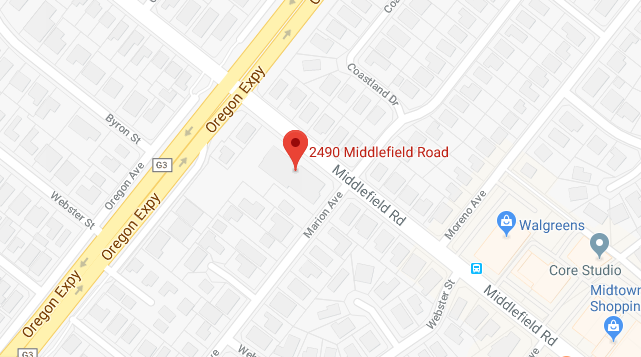 A construction worker died at a worksite in the parking lot of a preschool and church this morning on Middlefield Road in Palo Alto, police said.
Police spokeswoman Janine De la Vega said an officer was flagged down at 8:47 a.m. while patrolling near the 2400 block of Middlefield Road. The fatality was reported at a construction site outside a parking lot for Love N Care Preschool and Bridgeway Church, located at 2490 Middlefield Road.
There was heavy equipment and machinery involved in the worksite, De la Vega said, but police cannot yet confirm the reason for the worker's death.
A representative from the school said the death was not connected to any children, parents or teachers affiliated with the school.
Officials from the California Division of Occupational Safety and Health are on the scene, in addition to the Santa Clara County medical examiner's office, according to police.
Two southbound lanes of Middlefield Road are closed because of the fatality but will reopen shortly, police said as of midday.
— Bay City News