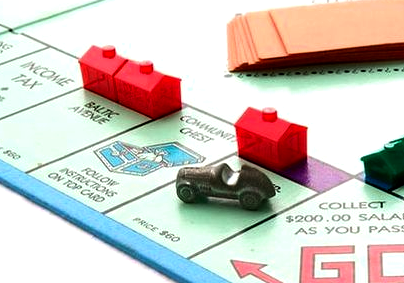 BY EMILY MIBACH
Daily Post Staff Writer
Four mid-Peninsula cities — Palo Alto, San Carlos, Los Altos and Belmont — are planning to ask residents to raise hotel taxes in November, which is an extra charge guests pay when they stay in the city.
For the cities, it's an easy ask. Voters feel they're not raising taxes on themselves but people who live elsewhere.
And hotel taxes usually pass. Since 2007, seven hotel taxes have been on the ballot in the mid-Peninsula, and only one failed — a 2012 measure by San Mateo County that would have applied to hotels in unincorporated areas.
Hotel Tax Increase Ballot Measures
Increase proposed
percent in favor
Palo Alto
2007
From 10% to 12%
80.60%
PASS
San Mateo (city)
2009
From 10% to 12%
74.60%
PASS
Burlingame
2009
From 10% to 12%
79.90%
PASS
Redwood City
2011
From 10% to 12%
73.60%
PASS
Menlo Park
2012
From 10% to 12%
74%
PASS
San Mateo County
2012
From 10% to 12%
53.20%
FAIL
Palo Alto
2014
From 12% to 14%
76.28%
PASS
The others passed with 70% or more of the vote. Palo Alto's 2007 measure to raise the tax from 10% to 12% passed with 80.6% of the vote. Palo Alto returned in 2014 for another increase, from 12% to 14%, and it passed with 76.28%.
Belmont City Council tomorrow will be voting on whether to place a measure on the November ballot that would raise the tax from 10% to 12%. The tax has not been raised since 1978, according to a report from Finance Director Thomas Fil.
The new tax would increase the city's coffers by $560,000 a year. Depending on vacancy rates, Belmont could generate between $2.8 million to $3.7 million a year from hotels if the tax is increased to 12%.
Avoiding the highest rate
Palo Alto City Council last week decided to ask voters to approve a 1.5% increase from 14% to 15.5%. The increase is lower than the initially proposed 16% in order to avoid what Mayor Liz Kniss called the "optics" of having the highest hotel tax in the state.
This 1.5 percentage point increase will bring in about $2.6 million in additional revenue to Palo Alto.
San Carlos and Los Altos city councils earlier this month approved putting measures on the ballot that would raise their rates to 14%.
Annual increases
San Carlos currently has a 10% hotel tax, and if voters approve the measure this fall, the rate would increase to 12% on Jan. 1, and then by a half of a percentage point each year until it reaches 14% by 2023.
When the tax hits 14%, it could be generating as much as $1.6 million a year for the city.
Los Altos' tax would go from 11% to 14%, bringing in an additional $700,000 to the city.
Residents in Mountain View, East Palo Alto and Redwood City may also be voting on tax increases come November, though not on hotel rentals. East Palo Alto and Mountain View are looking at business license taxes, Mountain View is also looking at a cannabis tax and Redwood City is looking at a quarter to half-cent sales tax measure.
San Mateo County residents in November will likely be voting on a half-cent sales tax measure that will fund transportation projects.