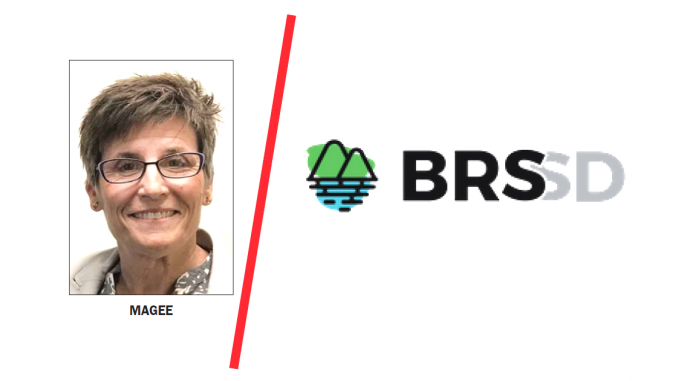 BY EMILY MIBACH
Daily Post Staff Writer
Two close races in the June 5 primary ended yesterday when Nancy Magee won the job of San Mateo County superintendent of education and the Belmont-Redwood Shores School District's Measure K parcel tax passed.
The vote-counting had stretched out over two weeks and Chief Elections Officer Mark Church was supposed to post final results yesterday. But he still has 3,000 ballots left to count, and will have updates on the counting over the next few days.
However, there were enough votes in two races that the winner was a foregone conclusion.
Magee, the county's associate superintendent of student services, was vying against Gary Waddell, the county's deputy superintendent of instruction. They work in the same office in Redwood Shores and were each hoping to replace their boss, Superintendent Anne Campbell, who is retiring.
Of the 165,797 ballots counted as of yesterday, Magee was leading by 1,157 votes. She had 63,404 (50.46%) to 62,247 (49.54%) for Waddell.
"This afternoon, I called Nancy Magee to congratulate her on her victory. Nancy has spent her career in the service of students and I am certain that she will continue that tradition as San Mateo County Superintendent of Schools. I look forward to supporting Superintendent-Elect Magee in the service of San Mateo County," Waddell posted on Facebook.
Since Election Night, Magee and Waddell were never more than 1,300 votes apart. Waddell held the lead until Friday, when Magee pulled ahead by 428 votes.
Measure K ahead by 92 votes
The proponents of Measure K, a $118 a year parcel tax for the Belmont-Redwood Shores School District, claimed victory yesterday after the latest results showed they had 67.5% of the vote — above the 66.67% threshold.
"Measure K wins! What an amazing result! A great day for the students of Belmont-Redwood Shores," the district posted on Twitter last night.
On Friday, the tax was failing by 46 votes but pulled ahead in the past few days and was leading yesterday by 92 votes.
As of yesterday, the "yes" side had 7,706 votes or 67.51% while the "no" side had 3,709 votes or 32.49%.
The tax will generate $1.4 million annually. It will last for five years.
The school board proposed the parcel tax because the state had cut funding by $5 million over the past three years. Enrollment has grown by 66% over the last nine years.