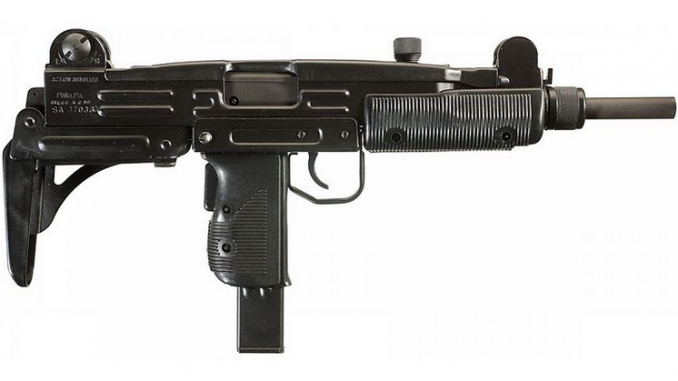 BY EMILY MIBACH
Daily Post Staff Writer
A Thompson Automatic Submachine Gun, an Uzi and an AK-47 were not some of the firearms that Nilu Jenks expected to see when she and two other San Carlos residents organized a gun buyback with the San Mateo County Sheriff's Office, however, those were just two of the 426 guns that the sheriff's office now has to melt down.
All 426 guns turned in at the May 5 gun buyback program in Redwood City were operational, Sheriff Carlos Bolanos told the county board of supervisors on May 22.
After he spoke, the Daily Post filed a California Public Records Act request with the Sheriff's Office for an inventory of the guns obtained during the May 5 event. (A link to the inventory the Post received.)
Of the guns turned in the most common models were:
• Colt .38 revolvers (7 turned in),
• Top Break 5 Shot .38 revolvers (10) and
• Remington 870, 12-gauge shotguns (4).
The top five gun brands were:
• Remginton (35),
• Marlin rifles (27),
• Colt (23),
• Smith and Wesson (21) and
• H&R (21).
Additionally, three assault pistols and 12 assault rifles were turned over.
Why someone would turn in an expensive, illegal or potentially historical firearm to a gun buyback program, where the most they can get is $200, is one of the things that Jess Guy, a former ATF agent asks people when he volunteers at Santa Clara County gun buybacks.
"When I see something that I think has some value, whether it's intrinsic or historical, I'll ask the person if they realize the gun has value," Guy said. "And sometimes I get blank stares, but 99.9% of the time, they don't care."
People don't want the guns
Guy has worked at about a dozen gun buyback events in Santa Clara County, and says most of the time when he asks people why they're turning in guns, it's usually because they don't want to have guns in the house, or it's something they inherited.
"There are dealers who will pay (more) than at these turn ins, maybe people are afraid to go into a gun shop and say give me $500 instead of the $100 I could get at the turn in. I don't know," Guy said.
Similar reasons were given at the May 5 gun buyback that Jenks, along with Danielle Lacampagne and Becky Dodson, organized.
Nearly half of the people who turned in guns on May 5 had been given the gun or inherited it, according to a presentation Jenks, Lacampagne and Dodson gave to the San Mateo County Board of Supervisors on May 22.
Of the remaining half who were surveyed at the buyback, 32% had bought the gun themselves, 14% were turning in guns someone else in their house had bought and 3% declined to state how they got their gun.
Criminals don't turn in guns
Sheriff's Capt. Mark Duri said at the May 22 board meeting that the guns turned in were ones probably susceptible to being stolen in a home burglary, since they were primarily in closets or drawers.
While gun buybacks are aimed to keep guns out of the hands of people who are contemplating suicide or are criminals, Guy said these buybacks aren't taking guns off the street.
"I've never seen a gang banger or criminal turn in a gun," Guy said. "The people turning them in are regular citizens. Not at one of these things (I've been at) has someone come in with gang tattoos and says 'give me $100 for this gun I just stole.'"
The buyback on May 5 gave people $100 for handguns, shotguns and rifles, and $200 for assault rifles, spending $42,300.
Buyback followed Florida shooting
Jenks said she, Lacampagne and Dodson began planning the buyback about three days after the Parkland, Fla., shooting on Feb. 14.
While the three women are from San Carlos, which halted a gun store from opening late last year, Jenks says the idea for a gun buyback was community service oriented and nothing radical.
The three women approached Sheriff Bolanos, who told them yes, if they raised $75,000. After getting donations from multiple cities, the group raised $136,100 — which will be used for a later buyback — which will probably in December, according to Jenks.