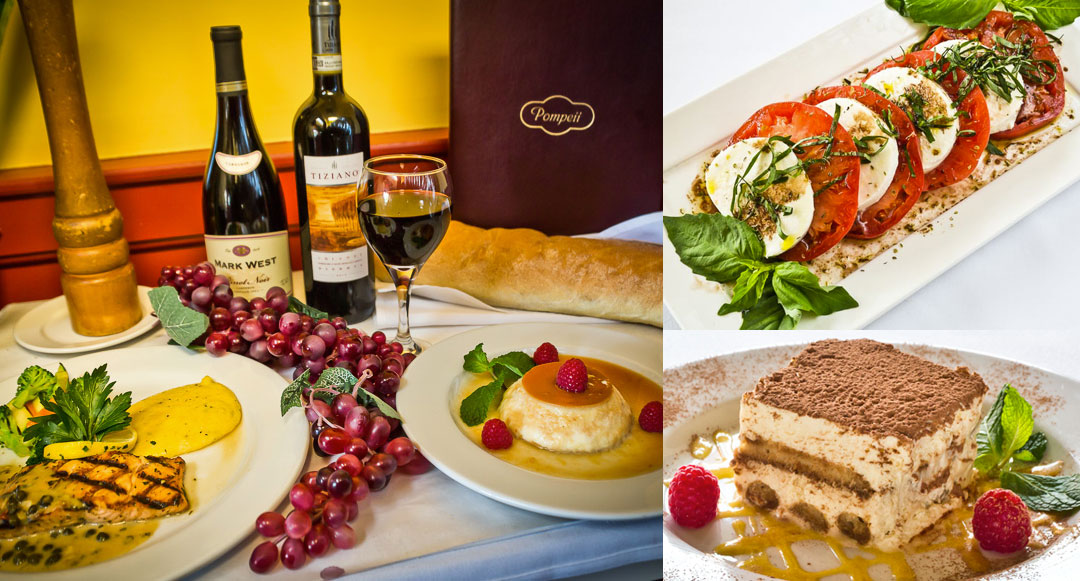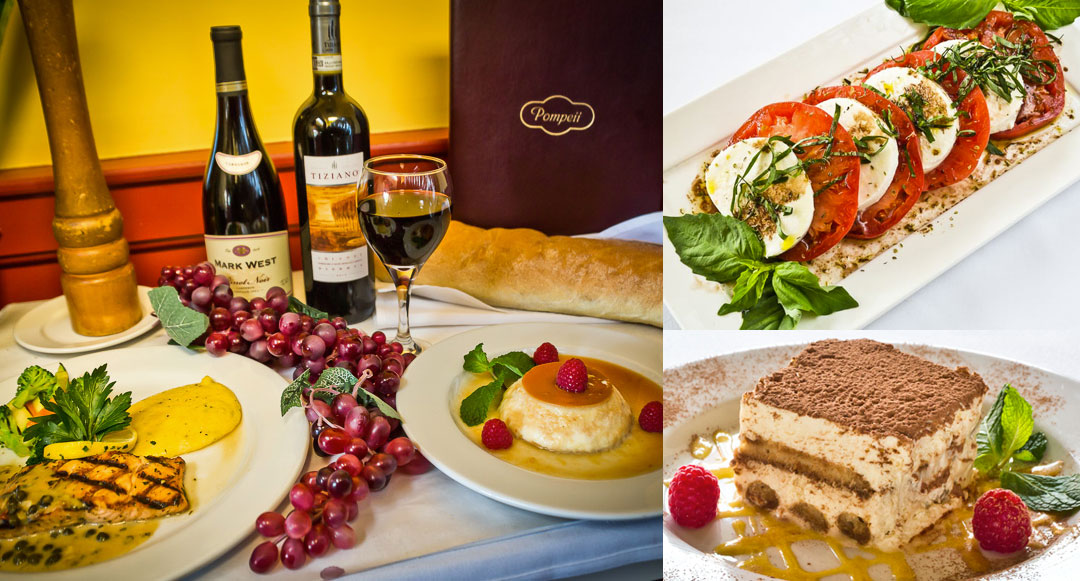 For delicious Italian food in downtown Los Altos, go to Pompeii Ristorante and you'll see why it's a local favorite.
It's also a real family-owned restaurant. Brothers Felipe and Gabriel Gutierrez are co-owners and chefs, with several decades of cooking experience between them. Felipe's wife, Norma, can usually be found at the front of the restaurant, greeting guests and making sure service flows smoothly.
Their extensive menu offers a host of Italian pastas and other entrees, including veal scallopine, spaghetti carbonara and chicken and salmon picatta, as well as pizzas, calzones and salads.
In addition to the regular menu, Pompeii also offers delicious daily specials that take advantage of the produce and seafood they get fresh at the restaurant every day. At a recent visit, the list celebrated spring's bounty with a special grilled artichoke appetizer and a lamb shank entrée. The daily special list always includes a dessert and several small-production wines as well.
Besides using what's in season, the specials also give Felipe and Gabriel a chance to be creative and play with new recipes.
"We have some customers who only want to see the specials," said Norma Gutierrez.
Everything at Pompeii is made fresh, from the fresh-baked bread that comes with your meal to the house-made gnocchi and meatballs, to the tiramisu you really should save room for afterward. All the sauces are made from scratch, and they even cure their own gravlax salmon.
The atmosphere is light, bright and charming, with paintings of Italian seasides. Outside, their sunny patio surrounded by flowers seats about 30 and is perfect for summer dining.
"It's a relaxing, friendly neighborhood place," said Norma Gutierrez. "Los Altos is a small town where you can get away from the city."
Pompeii Ristorante has been serving the neighborhood since 2007 and over that time has collected a dedicated cadre of regulars who love the cozy ambience, friendly service and, of course, the superbly executed Italian cuisine. Some of the most popular menu items include the lamb chops, the clam-filled linguine alla vongole, and the salmon picatta. Vegetarian options abound and gluten-free pasta is available upon request.
Pompeii Ristorante is open every day, with a lunch menu available Monday through Friday from 11 a.m. to 3 p.m. and on weekends from noon to 3.
Call (650) 949-2400 for reservations or just drop on by.