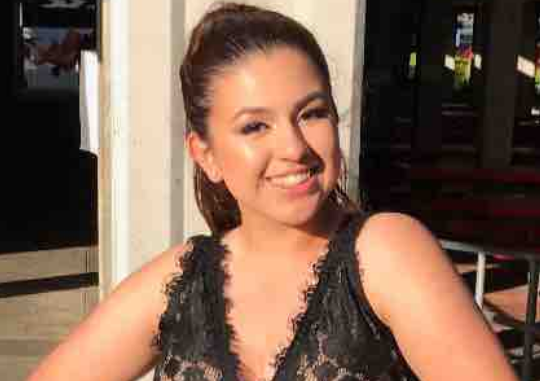 A 17-year-old Gunn High School senior remembered for her leadership skills has died in a crash with a tow truck in the East Bay, according to CHP.
Emily Alarcon Reyes, of East Palo Alto, died at 3:37 p.m. Monday at John Muir Medical Center in Walnut Creek, where she was flown by helicopter about an hour before.
She had been riding north in a 2016 Jeep Compass on a rural road south of Brentwood.
Around 2:22 p.m. the driver, a 20-year-old San Francisco man, crossed into the southbound lane to pass the traffic in his lane, but crashed head-on with a southbound tow truck.
The Jeep was pushed off the road and into a grass field, where it erupted inflames, according to the CHP.
A 21-year-old man sitting in the back of the Jeep was flown to Eden Medical Center in Castro Valley with major, but not life-threatening injuries.
CHP officials didn't think drugs or alcohol played a role in the crash.
An online fundraiser in her memory was set up at gofundme.com/5n0tq8o.
Gunn Principal Kathie Laurence donated $100 and posted, "You will be missed, Emily."
"Emily, your presence will never be forgotten. My husband and I admired your spunk and perseverance. Once a leader always a leader," Arlena Arteaga wrote.
"You will always be remembered and you will be in our hearts," Alex Almendarez wrote.