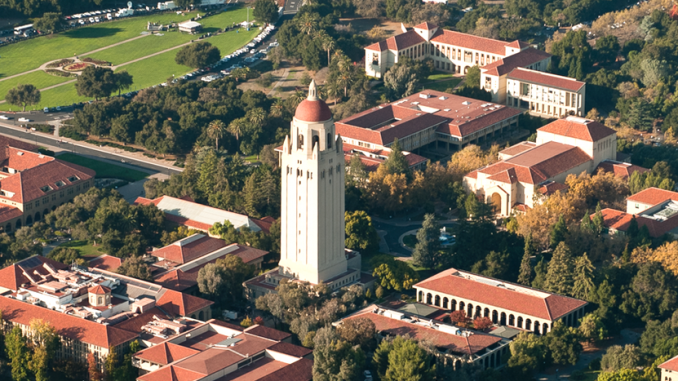 BY ALLISON LEVITSKY
Daily Post Staff Writer
A campus mental health group has filed a class-action lawsuit against Stanford, alleging that the school discriminates against mentally ill students by forcing them out of their classes and dorms when they show signs of self-harm or suicidal ideation.
The Mental Health and Wellness Coalition filed the suit in U.S. District Court on Thursday (May 17) along with three students identified by pseudonyms. They are not seeking monetary damages, but are asking the court to order Stanford to change its practices.
"This class-action lawsuit seeks to put an end to Stanford University's punitive, illegal and discriminatory treatment of students with mental health disabilities," the suit states.
The suit describes the administrative actions the university has taken against four students and alleges that, by doing so, Stanford has violated the Americans with Disabilities Act of 1990, the Rehabilitation Act of 1973 and the Fair Housing Act of 1968.
In the case of "Jacob Z.," a 20-year-old San Jose man on leave from Stanford, a residence dean allegedly visited him in February while he was receiving treatment at Stanford Hospital for suicidal ideation.
The dean told Jacob that he had caused his dormmates psychological harm and had been a disruption to the community, then threatened him with legal action and a ban from his dorm, according to the suit.
The suit claims that Jacob's friends were never contacted by Stanford administrators.
On March 5, another dean sent Jacob a letter banning him from entering all Stanford residential areas and dining halls, citing his "inability to care for (his) personal safety" and an "unreasonable level of care required from friends and staff."
Jacob was placed on an involuntary leave of absence despite an appeal citing his psychiatrist's recommendation that he be allowed back with a reduced course load. In order to return to school, the university is requiring him to show documentation of mental health treatment and to show that he has "addressed the issues that led to (his) loss of housing privileges," according to the suit.
"Throughout this process, Stanford has treated Jacob more as a legal liability than as a student," the suit states.
Stanford has touted its focus on student mental health. It offers counseling and psychological services at the Vaden Health Center, where many services are free to students who have paid the $217 quarterly health fee.
Vaden also staffs an on-call clinician where students in mental health crisis can seek help 24 hours a day, seven days a week.
Stanford spokesman E.J. Miranda said Stanford was "looking into" the allegations in the complaint.
"Stanford University cares deeply about the health and wellbeing of all of our students and works to ensure students have full and equal access to the benefits of Stanford's programs, facilities and services," Miranda said in a statement. "The university is mindful of our obligations in this area under the law and believes we have complied with them."