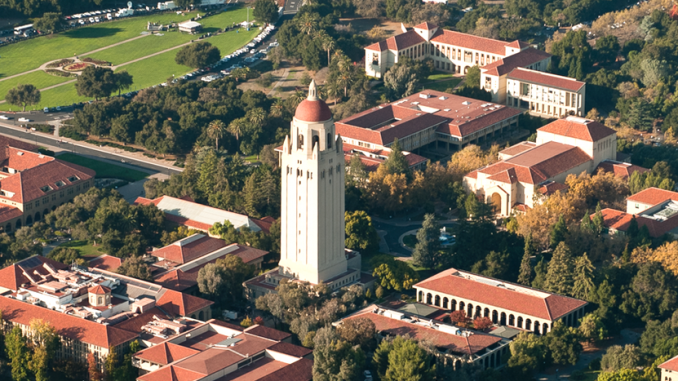 This story was originally published April 23 in the Daily Post.
BY ELAINE GOODMAN
Daily Post Correspondent
Stanford University has contributed more than $25 million in affordable housing funds to Santa Clara County under its current general use permit for campus development, and has proposed paying about $56 million under a new use permit now under review.
But a new study commissioned by the county may call into question whether those amounts are adequate.
According to the affordable-housing fee "nexus" study, the cost to provide affordable housing to support Stanford University's proposed campus expansion would be $143 per square foot — or about $325 million for the 2.275 million square feet of academic development the university is planning through 2035.
The Board of Supervisors is expected to discuss the nexus study May 1. The county is now accepting public comments on the report. The nexus study gives the county a legal basis for charging an affordable-housing fee. Keyser Marston Associates, which prepared the study, noted that jurisdictions typically settle on a "feasible" fee that is a fraction of the maximum determined in a nexus study.
"Nexus findings are not recommended fee levels," the consultant states.
The city of Palo Alto charges an affordable-housing fee of $35 per square foot for office development and $20.37 per square foot for retail, hotel or industrial uses. For office development in Mountain View, the fee is $25 per square foot, while Cupertino and Sunnyvale charge $20 and $15 per square foot, respectively.
Current requirements
Stanford's current general use permit with the county, the 2000 GUP, requires the university to provide one new affordable housing unit on campus for every 11,763 square feet of academic space built.
Alternatively, Stanford may pay the county cash instead of building an affordable unit. The amount of the payment is based on what the city of Palo Alto is charging as an affordable housing fee for commercial development. The cash paid to the county must be used to fund housing within six miles of campus.
The nexus study comes as the county is evaluating Stanford's proposal for a new general use permit, or GUP, that would extend through 2035. The university's proposal includes 2.275 million square feet of academic and support buildings, as well as 3,150 new units of housing.
The new nexus study expands on a report Keyser Marston provided to the county last year. That report looked at potential affordable-housing fees for new residential or commercial development in unincorporated areas of Santa Clara County, excluding Stanford University. The new report has added a section on Stanford.
In a letter to supervisors in June 2017, Stanford officials argued against adding the university's development to the nexus study.
Under the proposed 2018 GUP, Stanford has offered to continue paying an affordable-housing fee of about $20 per square foot of academic space, which would be adjusted for inflation, wrote Whitney McNair, Stanford's director of land use planning. That would result in a contribution of about $56 million to the county's affordable housing fund over the life of the permit, according to McNair.
And under the 2000 GUP, Stanford had contributed about $25 million in affordable-housing fees as of mid-2017.
What about housing on campus?
Neighboring jurisdictions do not charge an affordable housing fee to a nonprofit entity such as Stanford, McNair said. And Stanford is the only entity in unincorporated Santa Clara County that pays an affordable housing fee for its nonresidential construction.
In addition, Stanford builds a "tremendous amount" of housing on campus, McNair wrote, including 816 graduate-student apartments built since 2000 that were considered low or very-low income units. The Escondido Village graduate student housing project is expected to provide another 1,284 low-income units.
"Given that Stanford builds affordable housing, would not be required to pay a fee in neighboring jurisdictions, and has made a commitment under the 2018 General Use Permit application to pay $20 per square foot towards affordable housing in the community, it is unclear why the county should commit resources to study Stanford-specific information for either a residential or non-residential impact fee," McNair told supervisors.
McNair said affordable-housing fees charged to office development in Palo Alto and Sunnyvale were about 13% of the maximum determined by nexus studies.
The maximum affordable-housing fees determined in the county's new nexus study reflect the cost to provide affordable housing for campus workers with household incomes up to 120% of the area median income. That range includes households considered to be in the extremely low, very low, low, and moderate income categories.
About 46% of Stanford employees fall into one of the four affordable-income categories, Keyser Marston said.
If housing for moderate-income residents is left out of the analysis, the maximum affordable-housing fee for new academic development at Stanford drops to $75 per square foot, the consultant said.
An affordable-housing fee may also be assessed for new housing, because the residents in those units will use services such as retail, restaurants, healthcare and education. As a result, affordable housing may be needed for workers providing those services.
Keyser Marston calculated a maximum affordable-housing fee of $69 per square foot for new faculty and staff housing on the Stanford campus.