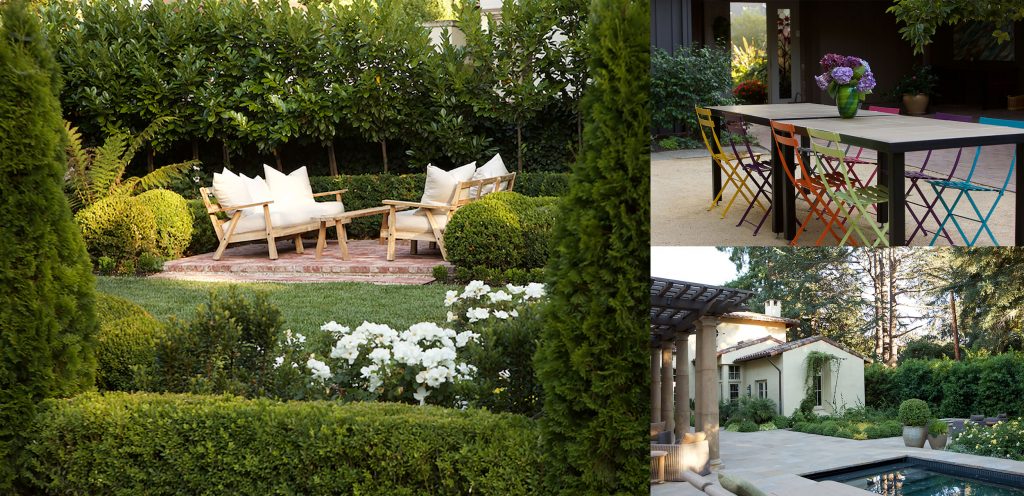 Spring is here, and with it a chance to experience "California Dreaming," a tour of five Palo Alto private gardens.
Tickets are on sale now for Gamble Garden's Spring Tour, which will take place Friday, April 27 and Saturday, April 28, from 10 a.m. to 4 p.m. both days. Each of the five gardens takes a different approach to the spirit of this year's theme, "California Dreaming," from tranquil, to whimsical, to exotic. One garden is a serene sanctuary within a curved "wall" of Magnolia Grandiflora, where an 1840 Chinese Bodhisattva presides by a stacked stone fountain. In another garden, towering Redwood trees and a massive rose-covered arbor usher visitors into a courtyard. A golden gravel dining area is surrounded by animal sculptures from Zimbabwe and an eye-catching waterfall. Ticket holders can enjoy the five gardens at their leisure. Docents will be on hand at each garden to answer questions.
Also on tour days, Gamble Garden, at 1431 Waverley St., will host a number of other events. Shop gently used garden accessories, antiques, home décor and more at the "Over the Garden Fence" marketplace. Acquire unique specimens at the Plant Sale, and enjoy live music performed by the Left Bank Trio. Complimentary refreshments will be served by The Garden Club of Palo Alto.
Enhance your experience with an al fresco box lunch at Gamble from 11 a.m. to 2 p.m. on either day of the event. Catered by Palo Alto's acclaimed Calafia Restaurant, the lunches come in three options but must be ordered in advance, no later than April 20. Lunch and Spring Tour tickets are available for purchase online at www.GambleGarden.org.
The Gamble Garden Spring Tour, now in its 33rd year, is the largest annual fundraiser for the historic Elizabeth F. Gamble Garden. Proceeds support maintenance of the property and the nonprofit organization's educational programs. Spring Tour is also a popular community event that brings people together for two days of garden ideas and inspiration.
"It's a wonderful Palo Alto treasure," said Dee Gibson, Spring Tour co-chair. The garden is open to the public every day, throughout the year, during daylight, and admission to Gamble is always free.
Tour tickets are $30 for Gamble Garden members, $35 for nonmembers, and $40 on Tour days. Order them online at www.gamblegarden.org.