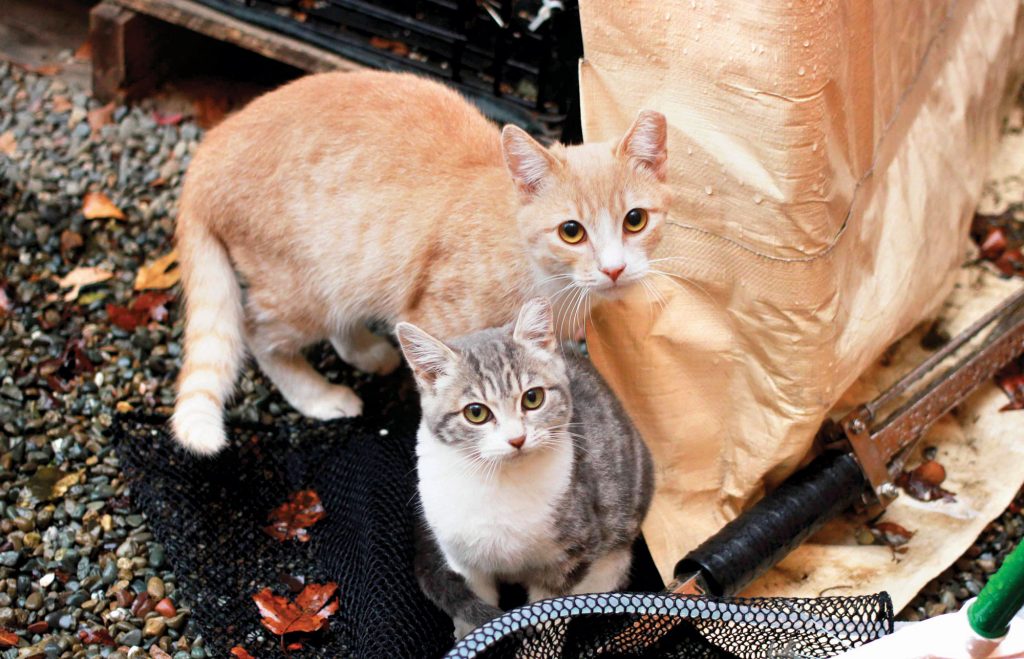 Not every cat enjoys snuggles and naps in front of a fireplace. But these outdoorsy, less social kitties can be the perfect rodent patrol for your barn, warehouse, corporate campus or plant nursery.
Humane Society Silicon Valley (HSSV) has a special program for these kitties – the Garden Cat Adoption Program.  While these cats would not be successful as indoor pets, they would love room and board in an outdoor setting, along with the job of keeping your space rodent-free. The adoption fee for garden cats is only $10, and HSSV helps adopters with ideas and support on how to get their garden cats acclimated to their new surroundings. While these cats are not looking for traditional family placement, HSSV is just as committed to finding them safe homes where they can be happy.
If you are interested in adopting a garden cat, you can email adoptions@hssv.org or call (408) 262-2133 x150.