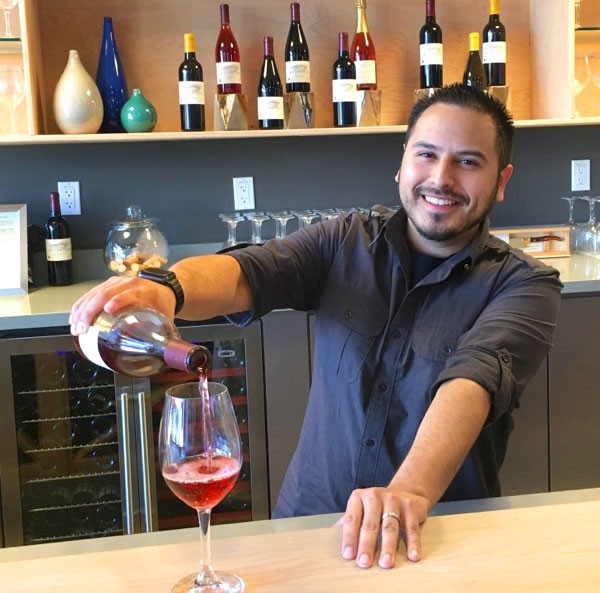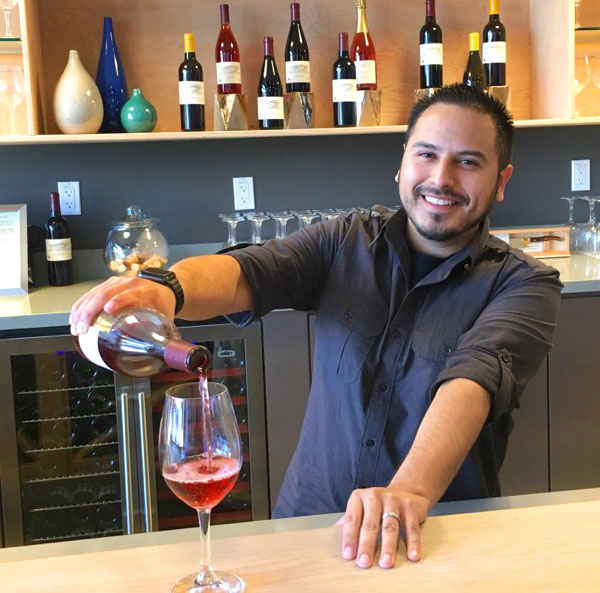 The award-winning Byington Vineyard & Winery has brought its vintages to downtown Los Altos, where it's offering the city's only authentic tasting room experience. It's a great spot to broaden your wine horizons while socializing or even having your afternoon business meeting. Who needs coffee when there's Cabernet?
Los Altos Tasting Room is a combination of tasting room, wine bar, wine retail, and private and corporate event space in the heart of downtown. Just opened in June at 366 Main St., the tasting room is open every afternoon starting at 3 p.m. and you can taste a flight, enjoy a glass of wine and some light bar bites or just pick up a few bottles for your own enjoyment (at retail prices).
The tasting list changes every month, but each tasting offers five wines – two whites and three reds. Byington is known for its award-winning Pinot Noir, Cabernet Sauvignon, and Chardonnay wines, and they also offer a rotating selection of other exciting varietals from Sangiovese to Viognier. Their small-production boutique wines come from their Los Gatos estate vineyards in the Santa Cruz Mountains, their ultra-premium Tin Cross Vineyards in Sonoma's celebrated Alexander Valley and other select vineyards.
The contemporary space provides a sophisticated but relaxed venue for as many as 50 people, making it a great spot to hold corporate mixers, board meetings, business luncheons, birthday parties, friend reunions and other corporate or social events. The staff can offer fun activities to liven up your event, including blind tastings, wine-blending competitions, or pairings with cheeses or chocolates.
It's a social place, and also at the hub of the goings-on in Silicon Valley. You'll frequently find people stopping in to have a drink before dinner or doing a little business networking over a tasting, said Vince Robledo, director of sales for Byington. A certified sommelier, Vince can tell you all about Byington's unique vintages, whether he's pouring wines from behind the bar or holding court at some of the Wine 101 guided tasting experience events he hosts at Los Altos Tasting Room.
The winery also frequently holds other events, including Wednesday Open Mic nights, live music from 7 to 9 p.m. every Saturday night and fun pairing events like wine and chocolates nights (using artisan chocolates from a local chocolatier). It's easy to keep up with the tasting room's events by checking their website or following their Facebook page.
So whether you're looking for a taste, a glass, a bottle or an intimate venue for a corporate conference, just come on by!