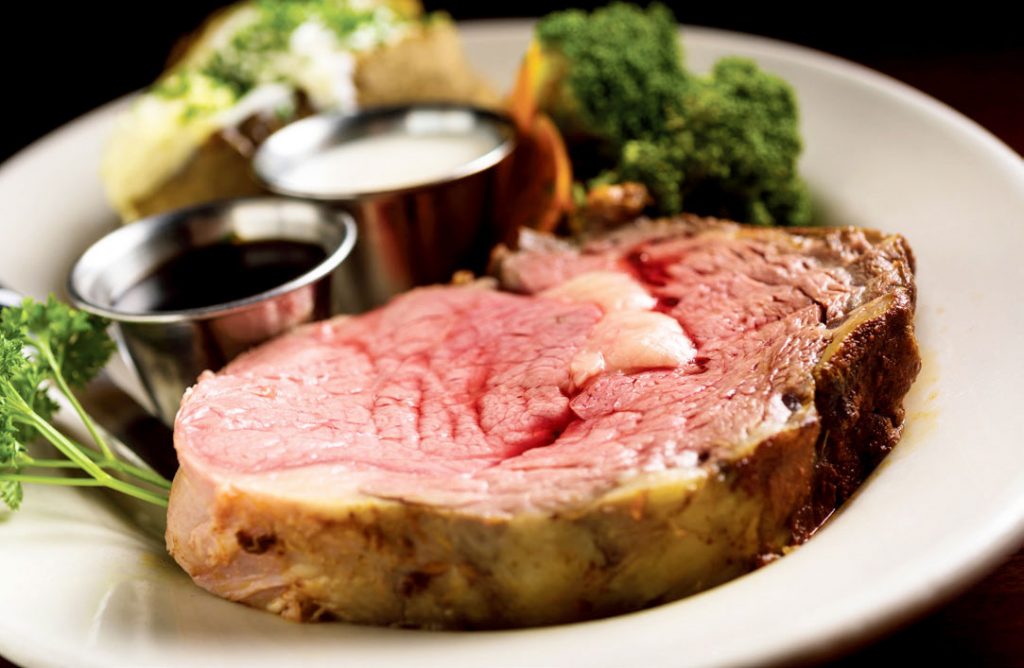 Step into Sundance the Steakhouse and step into another world, one of clubby mahogany paneling with deep green accents, cozily low lighting, and luscious steaks.
The restaurant opened in 1974 at 1921 El Camino Real in Palo Alto and has evolved over the years, but meat and martinis never go out of style. Famous for their slow-roasted prime rib and top-notch steaks, Sundance also offers the freshest seafood and daily pasta specials. Galen Fletcher now owns and operates the restaurant which was launched by his Father, Robert, 44 years ago. Galen runs the restaurant with a passion for excellence that has kept the steakhouse as one of the top dining institutions in the Bay Area.
With waiters staying at Sundance an average of 10 to 15 years, customers are treated to a consistent level of service that's hard to match. And the team of line chefs has been working the grill together for over 20 years.
"It's really magic what they do," said Galen Fletcher. "They're the Jerry Rice's of the grill."
From the prime rib to the fresh fish of the day to the newest steak on the menu — a 16 oz. prime ribeye with compound herb butter — all entrees are served with with an array of delicious trimmings. There's the freshly baked sourdough bread, steamed seasonal vegetables and your choice of Idaho baked potato, Sundance roasted garlic mashed potatoes, thick-sliced tomatoes with basil, creamed spinach or fisherman's rice pilaf. The wine list offers more than 400 selections, including a selection of Napa cabs and Sonoma pinot noirs from top-flight wineries like Duckhorn and Kistler.
And if you're a sports fan, you must check out the lounge. The bustling bar showcases an incredible sports memorabilia collection ranging from Mel Ott's cleats and whiskey flask to Yogi Berra's pay stubs, including one-of-a-kind pieces associated with such greats as Mickey Mantle, Babe Ruth and Lou Gehrig. Even the men's restroom features a selection of boxing memorabilia. The Sundance collection is considered one of the finest on the West Coast.
"Cooperstown wants the flask," said Galen Fletcher.
During the weekday happy hour from 4 p.m. to 6 p.m., guests can enjoy house wine, martinis and selected appetizers at discounted prices. Explore their assortment of draft beers from local microbreweries or one of their eight signature cocktails. The restaurant, located on El Camino across from Stanford University, is open for dinner every night of the week and for lunch five days a week. For reservations, call (650) 321-6798 or visit opentable.com.