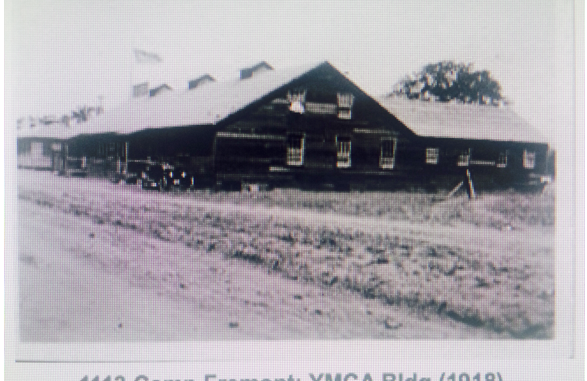 BY EMILY MIBACH
Daily Post Staff Writer
The building that houses the Oasis Beer Garden, which is set to close on March 7, turned 100 this year. It was built as part of Camp Fremont to train National Guard units in World War I. At that time, the building was located on what is now Santa Cruz Avenue in Menlo Park.
After the war, Camp Fremont closed and the buildings were sold at an auction. Menlo Park merchant John Beltramo purchased one of the buildings and moved it to 241 El Camino Real.
Before the Oasis became a beer, pizza and burger joint, the upstairs was an apartment, which was initially occupied by Menlo Park businessman Clarence Genasci, according to an article in the Menlo Park Historical Society's newsletter, the Gate Post, written by Bo Crane. The apartment was later occupied by John Beltramo's son, Alex, and his family.
The lower portion of the building was an auto repair shop, operated by Genasci, and a plumbing store, according to Crane.
When Prohibition ended, Alex Beltramo converted the lower story of the building into a beer garden.
"As life had been dry so long, he named his business The Oasis," Crane wrote.
Alcohol restrictions
Crane wrote that the Oasis sold hard liquor until 1935, when California began to enforce a law that prohibited the sale of any beverage stronger than 3.2% alcohol within 1.5 miles from a college campus, in this case, Stanford.
So Alex Beltramo purchased a building at 1540 El Camino, safely out of the 1.5-mile zone, and moved his father's wine and spirits business there to comply with the law.
In 1946, Alex Beltramos sold The Oasis business — but not the building — to Archie Marshall for $8,000, according to Crane.
And in 1958, Bernard and Doris Tougas, the current owners of the Oasis, took over the restaurant and paid the Beltramos $1,000. The Tougas family has been operating the Oasis ever since. According to a letter in Crane's possession, the Tougas family paid $140 a month to lease the restaurant space from the Beltramo family in 1959.
Thirteen years after taking over the Oasis, the Tougas family expanded their business to Campbell, opening up The Garret in 1971. The chain today has sixrestaurants including the Oasis.
In 1987, the Tougas family added pizza to the Oasis' menu of burgers and beer.