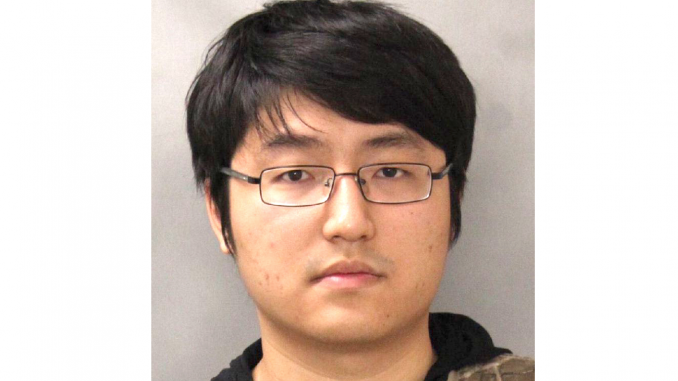 BY ALLISON LEVITSKY
Daily Post Staff Writer
A volunteer at a Chinese after-school program in Mountain View has been arrested after two elementary school students said he had touched them inappropriately, police said today (Feb. 6).
Yizhuang "John" Liu, 26, of Cupertino, was also a member of the board of directors of Sanyu Learning Center, located at 1425 Springer Road.
The 22-year-old nonprofit school teaches Chinese language classes, math and electives like Chinese calligraphy, science and writing to students from pre-K to sixth grade.
A parent of one of the boys called police Friday (Feb. 2) to report the touching, which the boy said had happened over several months while he was attending Sanyu.
While police were talking with the first boy, officers got a call that a second boy had come forward and said Liu had touched him inappropriately as well.
Police arrested Liu on Saturday (Feb. 3) morning on suspicion of six counts of lewd and lascivious acts with a child under 14, two counts of lewd and lascivious acts with a child under 14 with force and one count of continuous sexual assault for more than three months.
Police said Liu had been communicating with other potential victims on Discord, a voice and text chat application used by gamers.
Anyone who may know of other victims has been asked to email Mountain View police Detective Marco Garcia at [email protected] or Sgt. Chris Goff at [email protected].
Sanyu leaders are cooperating with the police investigation, but campus director Susan Fan didn't return a request for comment last night.
Liu is being held on $1 million bail at the Elmwood Correctional Facility in Milpitas.