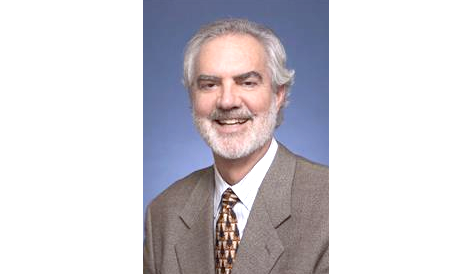 BY EMILY MIBACH
Daily Post Staff Writer
The Menlo Park City Council may soon vote on a new fast-track plan that could dramatically change the way its members are elected.
City Attorney Bill McClure brought up the idea of asking voters in November to approve what is called a shell city charter during Monday's (Jan. 29) council meeting. The shell charter would have a broad clause in it enabling council to govern municipal affairs, such as deciding how elections ought to be run, McClure told the Post yesterday (Jan. 30).
Adopting a charter this fall would allow the city to have the option starting in 2020 of having council members elected both by district and at-large, or allowing a ranked-choice voting system to take place.
Ranked-choice voting, also referred to as instant runoff voting, allows voters to rank their first, second and third choices. If one candidate has a majority of votes, they win. However, if no candidate immediately gets a majority, the candidate who came in last is eliminated and the ballots for that person are retallied, going to the voters' second choices. If there are no majority winners at that point, the process is repeated until a candidate wins.
At the council's Jan. 16 meeting, it seemed like asking residents to approve a charter would not happen until the 2020 or 2022 election because of the tight timeline the city would be
under to write even a charter aimed at changing the city's elections.
A shell charter can be written and submitted to the county election's office in August, allowing it to appear on the November ballot.
McClure will ask for the go ahead at either the council's meeting on Tuesday or in two weeks, he said.
The council has been flirting with the idea of asking voters to adopt a charter since the city was mailed a legal threat in August by Malibu attorney Kevin Shenkman, who says he is representing an unnamed Menlo Park resident. His letter says that the city's at-large council elections are "racially polarized," with the votes from the Belle Haven neighborhood, where a majority of the city's Latinos and African-Americans live, being diluted by the votes from the rest of the predominately white city.
Since the city does not have a charter, it will have to have district elections this fall to avoid Shenkman's lawsuit. Cities without charters are only allowed to have one of two election systems, at-large elections or elections by district.