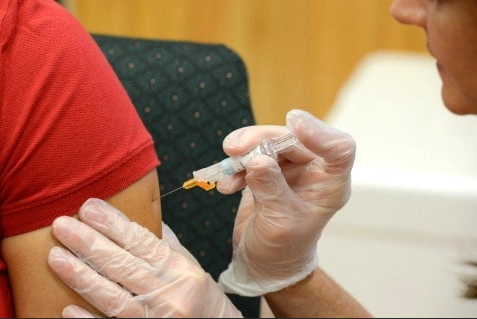 By the Daily Post staff
There has been an increase in flu hospitalizations, prompting San Mateo County health officials to urge residents to get a flu shot, even though it's late in the season.
The flu right now is considered "widespread," according to the California Department of Health. Kaiser Permanente reports that the percentage of patients it has who are hospitalized with pneumonia and flu jumped in one week from 5.5% to 7.1%.
"We are seeing increased flu activity in emergency departments throughout the county," said Dr. David Chang, San Mateo County Health System's interim communicable
disease controller. "Many of those patients were not vaccinated. Getting the flu vaccine now is still the best way to protect yourself and your family."
No flu deaths of people under 65 have been reported in San Mateo County for the current flu season. But one person under 65 has died from the flu in Santa Clara County.
In the region that includes California, Arizona and Nevada, there have been four deaths of children from the flu, according to the U.S. Centers for Disease Control and Prevention.
The CDC also reports that 50 of 54 responding areas in the country have widespread flu activity, with 12 deaths of children in the nation from the flu this season.
San Mateo County recommends that residents get flu shots, but that they be sure to check that the type of flu shot they want is available by checking vaccinefinder.org.
As the Post reported on Dec. 19, employees from several CVS pharmacies in Palo Alto and Menlo Park said the company was out of flu shots for stores from Redwood
City to San Jose. However, vaccines are still available at Walgreens and Safeway pharmacies in the area, and at doctors' offices.
The shot takes about two weeks to take effect, and health officials are urging everyone over 6 months of age to get the vaccine, especially pregnant women, children under 5, adults over 65 and anyone with a chronic medical condition such as heart disease and diabetes.