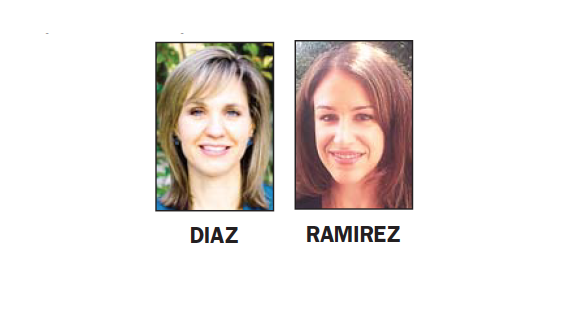 By the Daily Post staff
Redwood City's attorney, Veronica Ramirez, and City Manager Melissa Stevenson Diaz may be getting raises on Monday (Nov. 13).
Ramirez is up for a 6.5% raise, which would boost her current $225,000 salary to $239,625, according to a report from Mayor John Seybert and Vice Mayor Ian Bain.
Ramirez was appointed to her position last year and the council conducted her performance evaluation behind closed doors in September.
Ramirez may also receive an increase in benefits — a $75 monthly allowance for a cellphone and $2,400 for professional development, according to the report.
Diaz could see a 4.6% jump in her $266,412 annual salary to $278,676, according to the report.
She has been city manager since October 2015, and also recently got a performance evaluation.