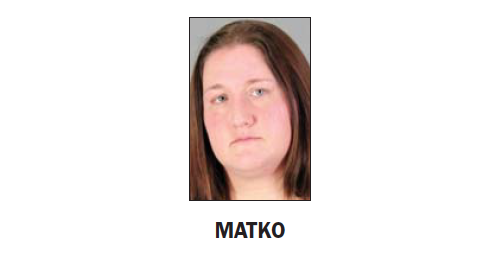 A former teacher at an East Palo Alto charter school has been convicted in San Mateo County Superior Court in Redwood City of five sex charges involving a 15-year-old male student.
Danielle Matko, 35, of Belmont, was convicted by a jury after a 10-day trial. Matko faces about six years in prison when she is sentenced Dec. 1, said San Mateo County Chief Deputy District Attorney Karen Guidotti.
Matko was a teacher at the Aspire East Palo Alto Phoenix Academy, 1039 Garden St., and was fired by the school after allegations first arose in 2015.
Prosecutors alleged that in September 2015, she was talking with the student in her classroom during a free period and showed him her bare breasts, allowed him to touch them and then touched him sexually. On a later occasion, she orally copulated him, prosecutors said.
Guidotti said the boy and a second victim told their friends about the incidents and eventually one of the friends reported the allegations to a legal aid lawyer, who called the police.
Matko denied any illegal conduct and claimed the victims were making up the story, Guidotti said.
The jury on Tuesday found her guilty of four charges — one count of oral copulation on a minor and three counts of lewd acts on a child.
After the verdicts, the jurors returned to the jury room for more deliberations and yesterday found her guilty of an additional count of lewd acts on a child. Jurors were deadlocked on an extra charge of oral copulation.
The charges involved two victims, both 15-year-old boys who were her students. Five of the six charges pertained to one of the boys while the other boy was named as a victim of one crime, lewd conduct.
After the verdict was handed down on Tuesday, Judge Jonathan Karesh had Matko taken into jail. She had been out on bail prior to the verdict.