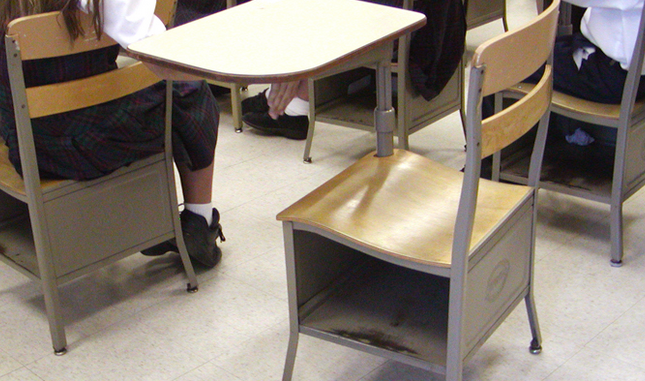 BY MATT NIKSA
Daily Post Correspondent
East Palo Alto police plan to use about $30,000 in grant money to fund an anti-truancy program that has helped 80% of at-risk students at one East Palo Alto school, according to its principal.
East Palo Alto Police Chief Albert Pardini and East Palo Alto Academy, a public charter high school with 310 students, started a pilot anti-truancy program in the spring.
Contacting students Police teamed up with teachers and counselors at the charter school to contact students who either had several absences, were chronically tardy or had stopped coming to school.
Police partnered with the school on five occasions, contacting six to eight students each time. Principal Amika Guillaume reported that the program had a positive impact on about 80% of the students who were at risk of dropping out.
East Palo Alto City Council voted 4-0 on Monday to accept a onetime grant of $30,174 from the City Law Enforcement Grant Budget Act of 2016, which disbursed $20 million in federal funds to 281 police departments in the state.
Crisis intervention training
Pardini said the grant will be used to staff the anti-truancy program with more officers and pay for sending officers to crisis intervention training.
Pardini said he hopes to enroll between six to 12 officers in 40 hours of training this year. The training, which costs $275 per officer, is administered by a group of psychiatrists at the San Mateo County Sheriff's Office, and is intended to help officers learn how to resolve family disputes.
3 more officers sought
Pardini said the department, which has 36 officers, is looking to hire three more officers even though the city had three homicides last year, its lowest number in 16 years.
Pardini asked council in February to use a portion of the funds from Measure P, a half-cent sales tax increase approved last November, to hire three more officers.
Council said it would not allocate any tax revenue to city departments until it saw how much tax revenue was generated in fiscal year 2017, which ran from July 1, 2016, to June 30, according to Pardini.
Pardini said he hopes council responds to his Measure P request in the fall.