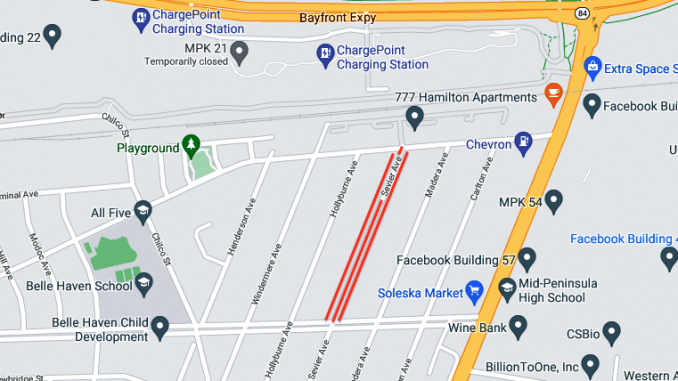 By the Daily Post staff
Menlo Park police are looking for the man who stabbed another man several times at a party early this morning on the east side.
The victim was rushed to a hospital for treatment of what police said were "serious but not life-threatening injuries."
At 1:39 this morning, police got a call about a stabbing that just occurred on the 1300 block of Sevier Avenue. When officers arrived, they found a man lying on the ground, suffering from multiple stab wounds, according to a statement from Sgt. Kevin Paugh.
Police said they offered medical aid until Menlo Park fire and paramedics arrived. They stabilized the victim and took him to the hospital.
A search for the suspect was unsuccessful.
Police are hoping the public will provide information about the stabbing. Anyone who saw the stabbing or has information about it is asked to call police at (650) 330-6300 or the Police Department's anonymous tip line at (650) 330-6395.