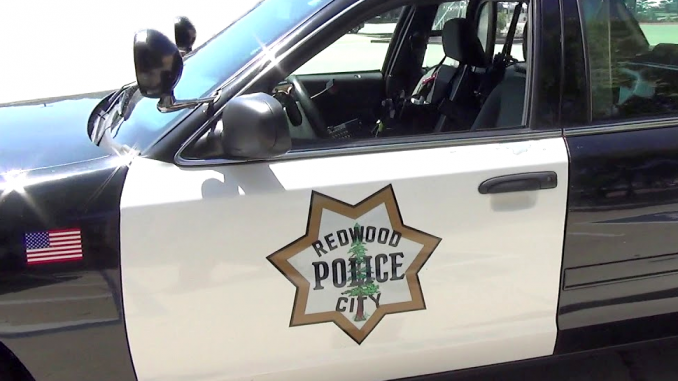 BY EMILY MIBACH
Daily Post Staff Writer
A parolee is facing new criminal charges after he grabbed a 15-year-old girl at a Redwood City tea shop and tried to pull her away, authorities said yesterday.
The teen was outside the Teaspoon tea shop at 2361 Broadway on Friday (June 18) at 6:45 p.m. when Brandon Yamagata, 35, walked up to her, grabbed her left arm and began pulling her away, according to police Lt. Casey Donovan.
Yamagata was rambling incoherently and the girl could not understand him, according to District Attorney Steve Wagstaffe.
A bystander told Yamagata to leave the girl alone and she ran into the tea shop, according to Wagstaffe.
But Yamagata followed her in, and put one arm around her waist and began pulling her away again, according to Donovan, and again the bystander told Yamagata to leave the girl alone.
The girl's father arrived at the tea shop after being at the bank across the street. Again Yamagata approached the girl, and her father intervened, Wagstaffe said.
Police arrested Yamagata a short distance away and booked him into jail on suspicion of attempted kidnapping and child molest.
Yamagata is also being charged for an incident that had occurred two days earlier when he went to the front door of a home on the 1300 block of Junipero Avenue at 10:36 p.m. and began banging on it, Wagstaffe said. The woman inside the home heard Yamagata speaking unintelligibly as he punched the door, causing damage to the home.
Yamagata appeared in court yesterday (June 21) and was charged with felony false imprisonment and misdemeanor vandalism. Wagstaffe said he suspects Yamagata is dealing with mental health issues.
Yamagata was arrested in April 2017 in Mountain View after exposing himself and harassing women in the then OSH and REI parking lots on Charleston Road. Mountain View Police during that investigation learned Yamagata was having an inappropriate relationship with a minor.
Yamagata is in jail in lieu of $10,000 and will be back in court on June 30.