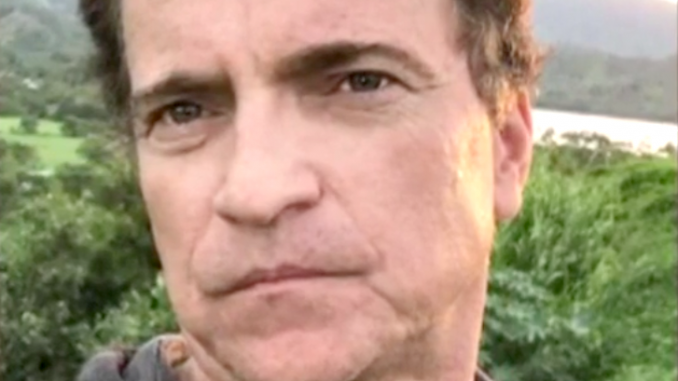 BY EMILY MIBACH
Daily Post Staff Writer
A jury today found Randy Haldeman guilty of 15 out of 19 felony charges related to child molestation and he could receive more than 100 years in prison.
However, Haldeman, 60, of west Menlo Park, may get parole when he is 86, District Attorney Steve Wagstaffe said. That's because of a state law that allows inmates over 60 who have served 25 years of their sentence to get parole hearings.
The jury handed down the verdicts after deliberating for an hour on Thursday, all of Friday and today before telling Judge Elizabeth Lee they had reached a conclusion just before 5 p.m. The jury trial lasted 14 days.
Nine children have said Haldeman has either abused them or tried to abuse them. The incidents occurred from 1988 to 2018 to children between 5 and 15 years old.
During closing arguments on Thursday, Haldeman's attorney Chuck Smith argued that the witnesses who testified were lying or were wrong in remembering their interactions with the defendant.
Prosecutor Alpana Samant urged the jurors to consider how many accusers Haldeman and his own "bizarre" testimony.
Haldeman told the jury Tuesday that he is enthusiastic and creative and is working on toning down those qualities.
Samant pointed out that Haldeman has a reputation in the community for being around kids more than adults typically are, or should be. Haldeman responded that it had never occurred to him that people would think he is a criminal because of it.
To display her point, an 11-year-old boy told the jury on Wednesday that Haldeman showered with the curtain open at the recreation center's locker room and spent a long time washing his genitals. The child was there rinsing off after swim practice at the Ladera Recreation Center at 150 Andeta Way in Portola Valley. Haldeman denied that this happened during the trial.
The jury convicted Haldeman of charges including oral copulation by use of drugs, sodomy, child molestation, forcible lewd act with a child and contact with a child for a lewd act.
The allegations ranged from him and a boy squirting liquid soap at each other while naked together in a shower at Haldeman's home at 2097 Camino de las Robles to raping a drunken 12-year-old.
Haldeman was also accused of harassing a child at St. Denis Church at 2250 Avy Ave.
The Sheriff's Office began investigating Haldeman in January 2019 after he was reported by a young victim. In July 2019, deputies arrested Haldeman for molesting three boys who were between 8 and 13.
However, Haldeman posted his $200,000 bail and went home. He was arrested about a month later by sheriff's deputies on additional charges involving additional youths who came forward after his arrest.
Haldeman came into contact with his victims in a variety of ways — such as posing as a volunteer with the Big Brothers Big Sisters organization or as a volunteer photographer for the swim team that practices at the Ladera Recreation Center, Wagstaffe said. Haldeman also ran a tutoring company out of his home.
Haldeman had claimed on his LinkedIn page that he was a volunteer with the Big Brothers Big Sisters Organization of America. But Dawn Kruger, the Bay Area CEO of Big Brothers Big Sisters, told the Post that his claim is a lie.
Apple Store co-creator
Haldeman has a long history at tech companies in Silicon Valley and was among the creators of Apple's first App Store in the mid-90s.
He also worked for a video-based advertising company founded by Oracle CEO Larry Ellison and Michael Milken, according to his LinkedIn.
Before his arrest, he was the CEO of Code-N Technology, a cloud and AI company, and a mentor to MBAs at Stanford, according to his LinkedIn.
In April 2020, Haldeman asked to have his bail lowered as the jail was releasing others who were waiting for their trial date because of the Covid outbreak. However, the judge decided not to lower Haldeman's bail because he has no underlying health issues. And since his wife would not take him back, Haldeman would essentially be a transient, Wagstaffe said at the time.
Haldeman remains in jail in lieu of $5 million and will be back in court to be sentenced on Aug. 11.
ᐧ